A serene getaway for everyone
Witness the breathtaking views and #BeOneWithNature in the warmth of your cabin
Get a glimpse of Bobocabin in 3 mins • Watch Now
Check out the latest updates and deals The exclusive Bobocabin experience
Experience mother nature's healing touch
It's time to disconnect to reconnect. Step away from your busy schedules and dive into the healing embrace of mother nature.
Embrace serenity within natural wonders
Breathe in the fresh air and experience the peaceful songs of nature as you go on a short getaway from the hustle and bustle of the city.
Connect with those who matter most
Pack your bags and bring your loved ones along to an unforgettable adventure among mother nature. Perfect for precious quality time.
Sit back
and relax.
We got you
covered!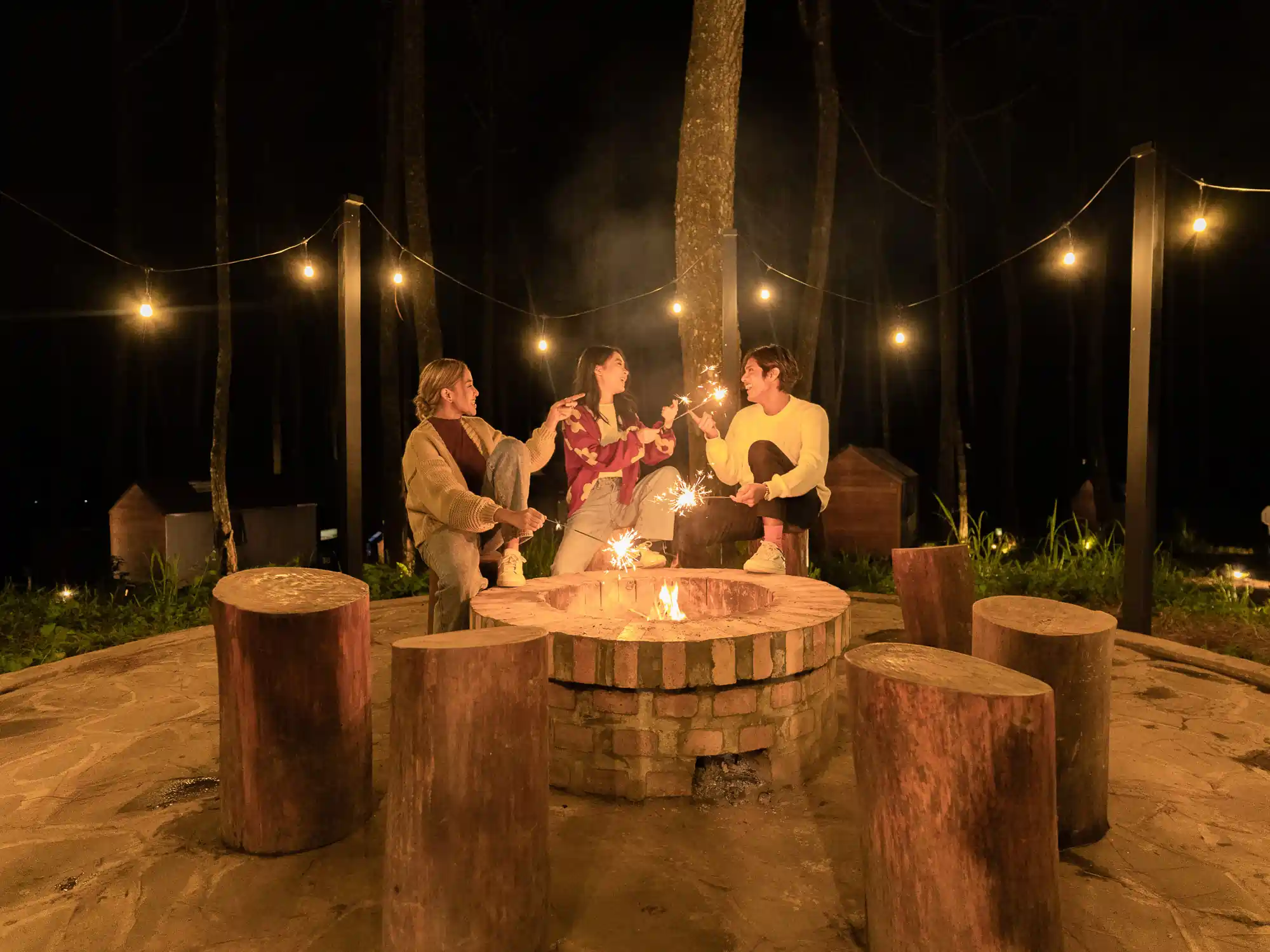 Feel the comforting warmth of Bobocabin's campfire
They say a true camping experience is not the same without a campfire. Well, enjoy Bobocabin's campfire with your loved ones for a warm and exciting night filled with full hearts and laughter.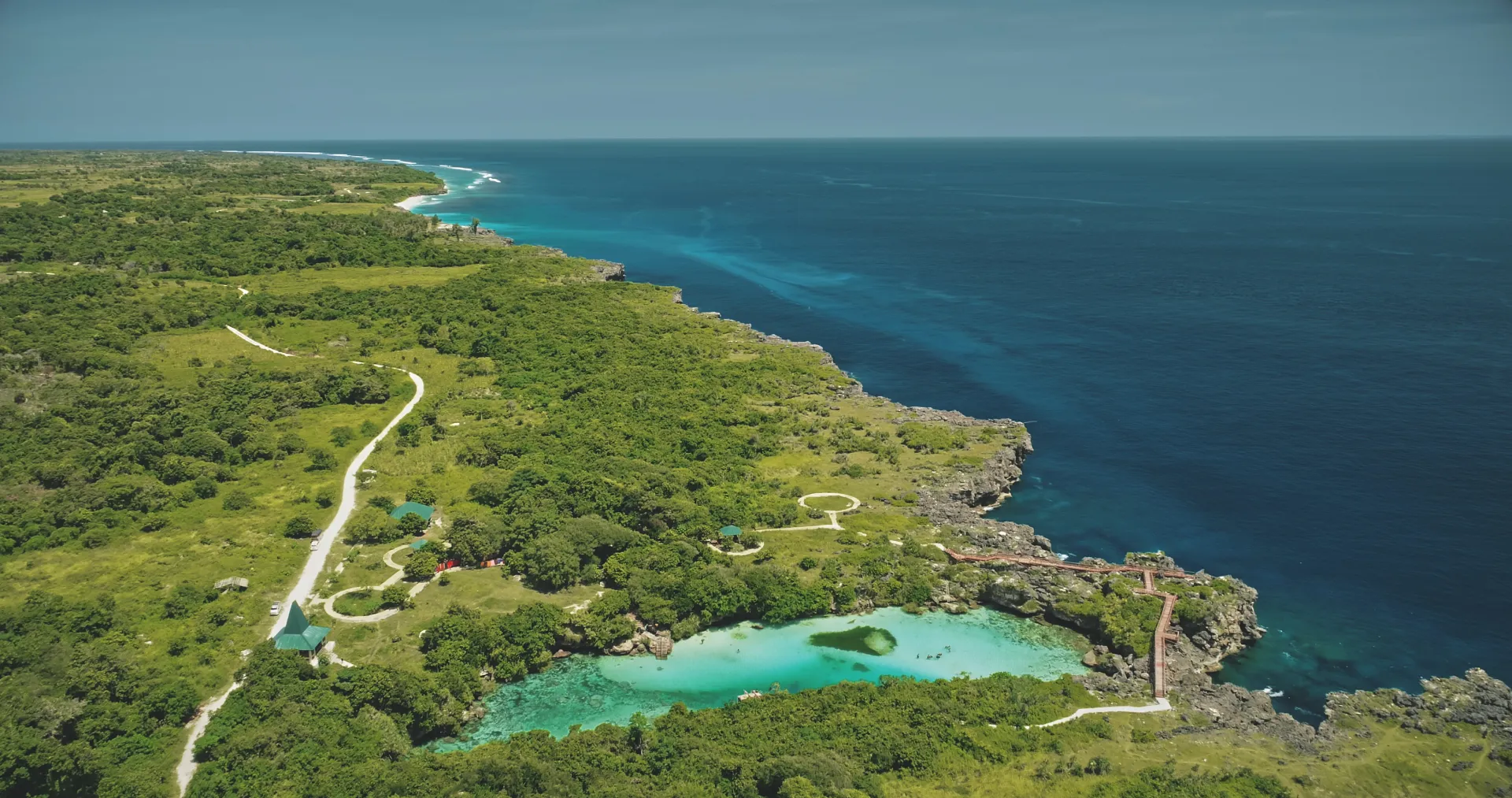 Be the first to enjoy our newest Bobocabin Sumba with amazing sea view
Freshen up your mind by discovering the exquisite nature of Sumba and get that much-needed rest at the very first Bobocabin with a sea view.
Find Bobocabin near you
Lake
Bobocabin Ranca Upas, Bandung
Breathe in the fresh air while enjoying a great sunrise view by the cabin's private peaceful lake
1.5 hours from Bandung

Near Kawah Putih

Temperature range 10º-26ºC

An uphill meadow with natural terrain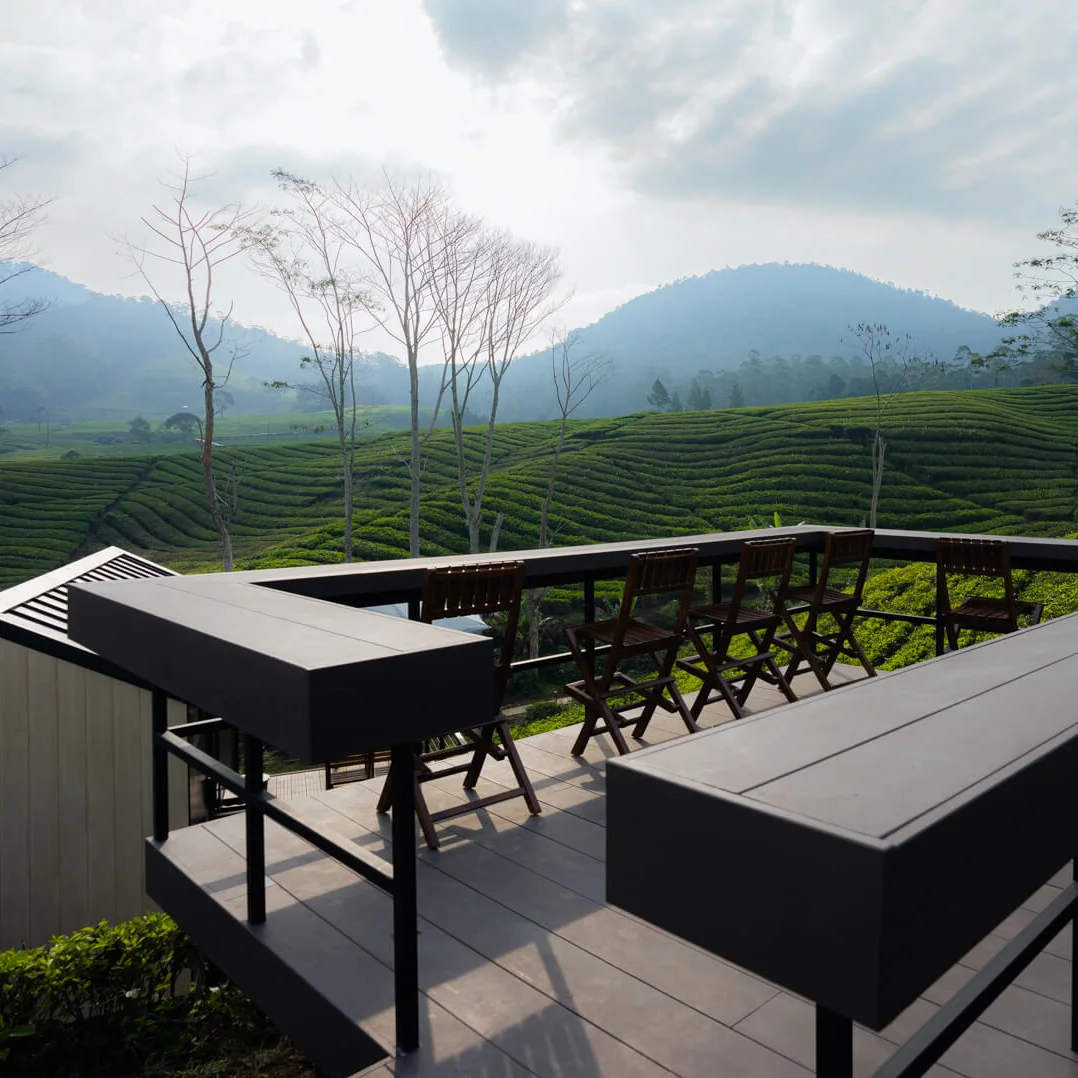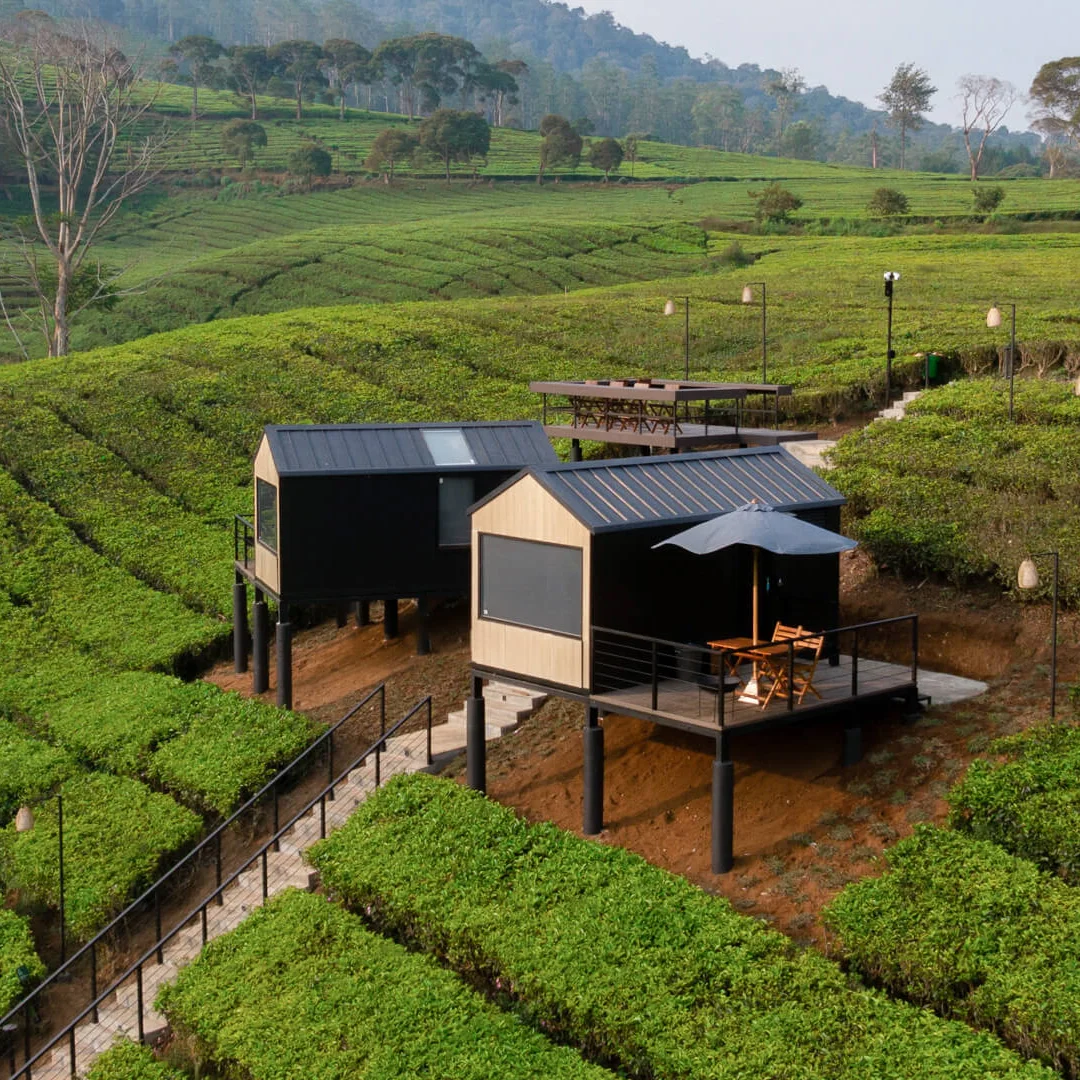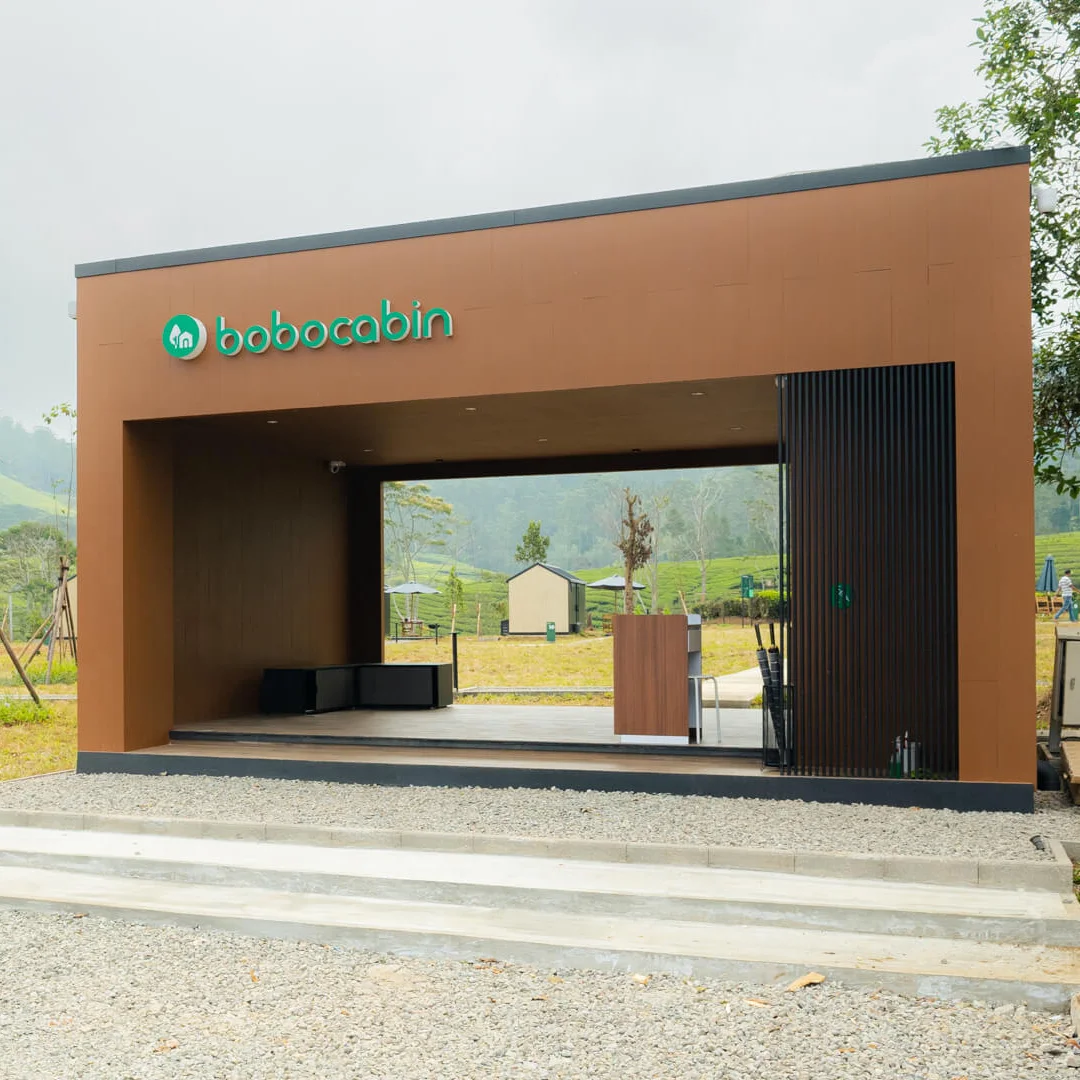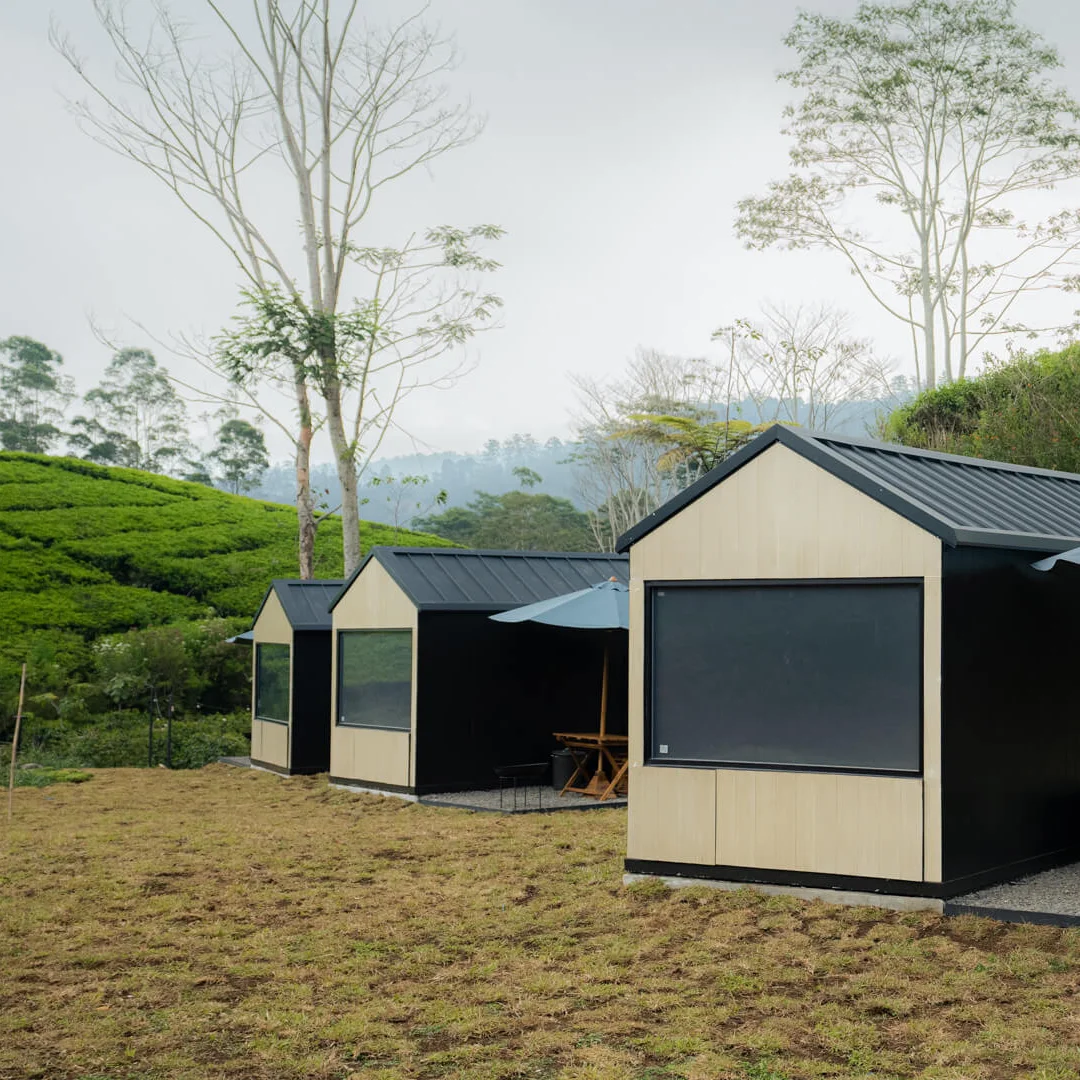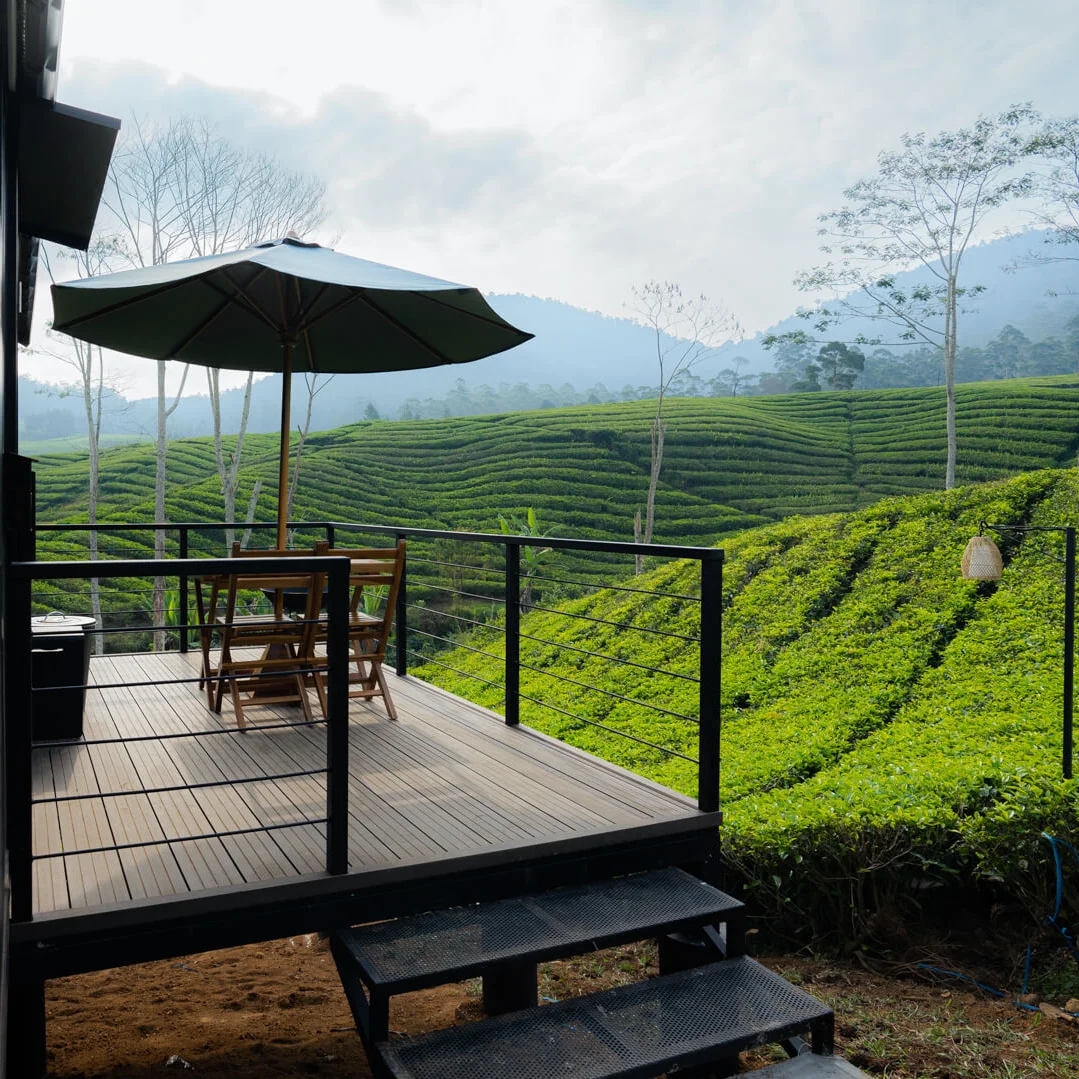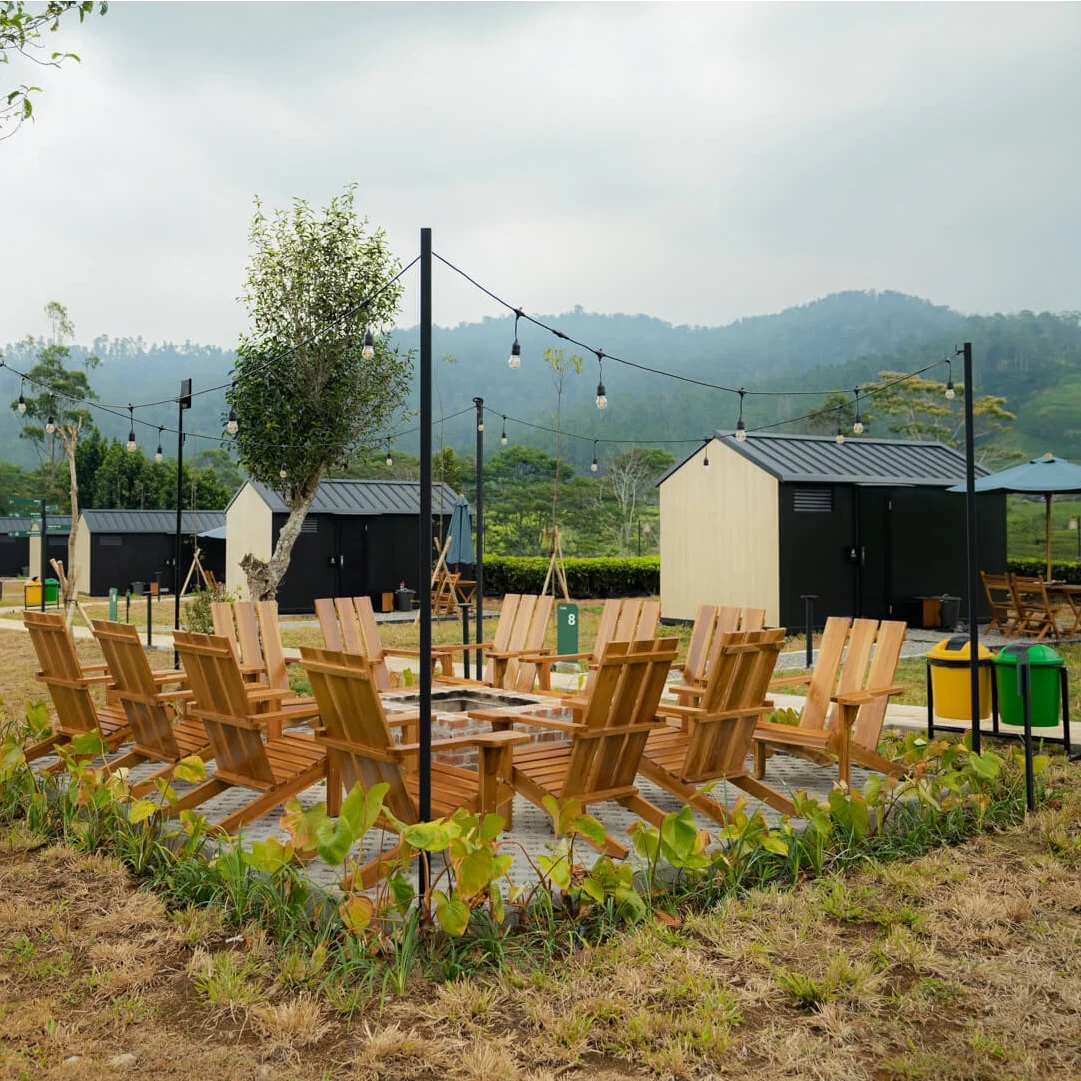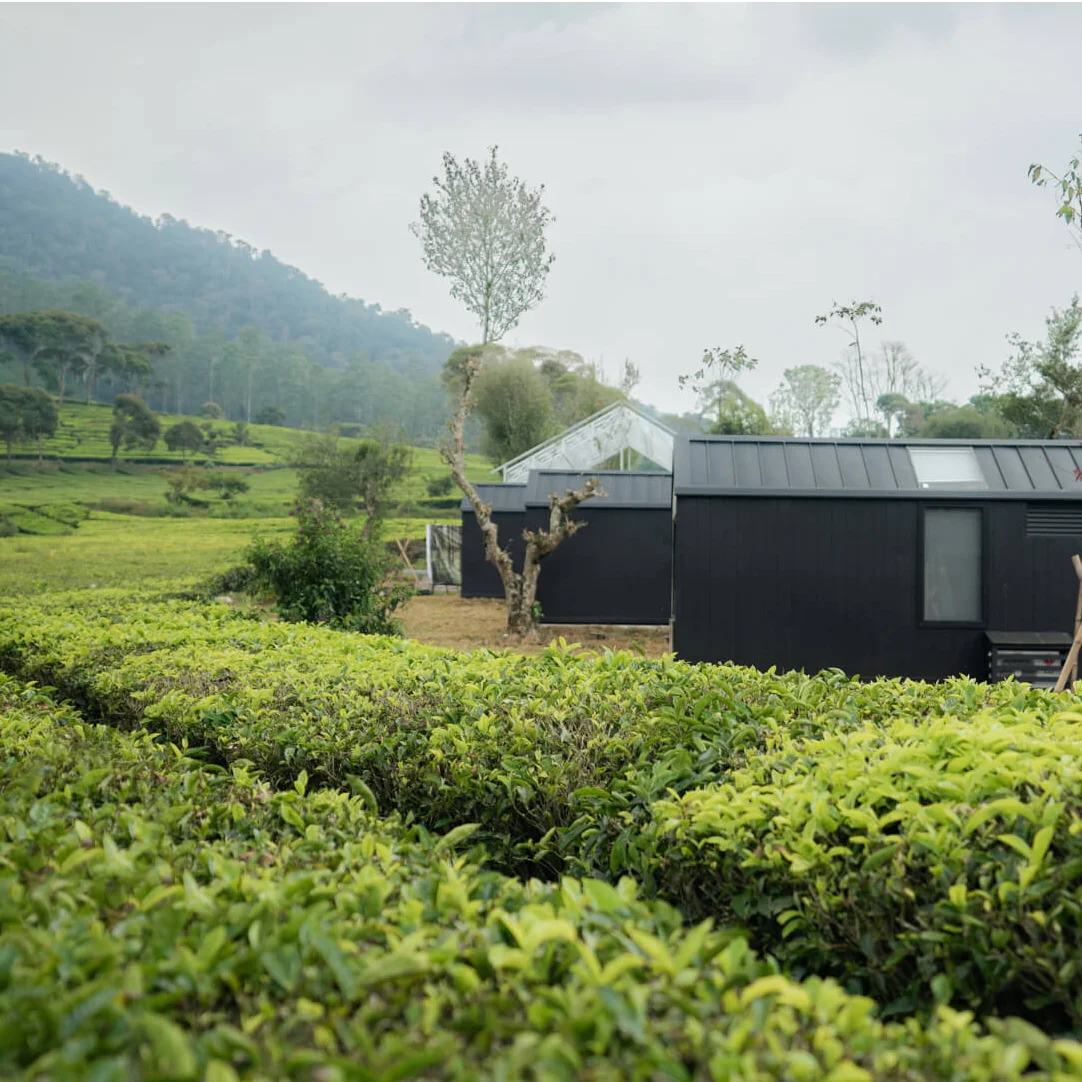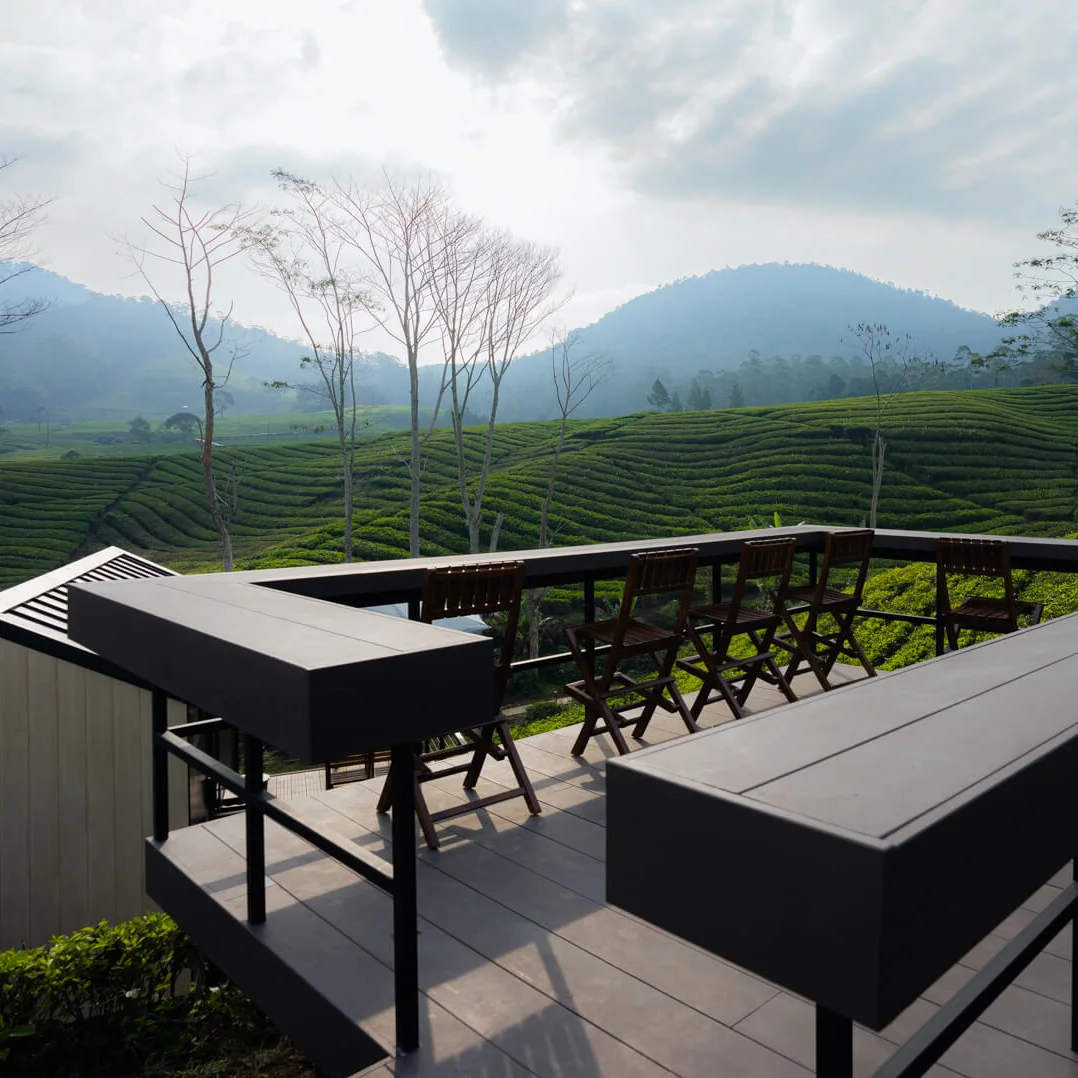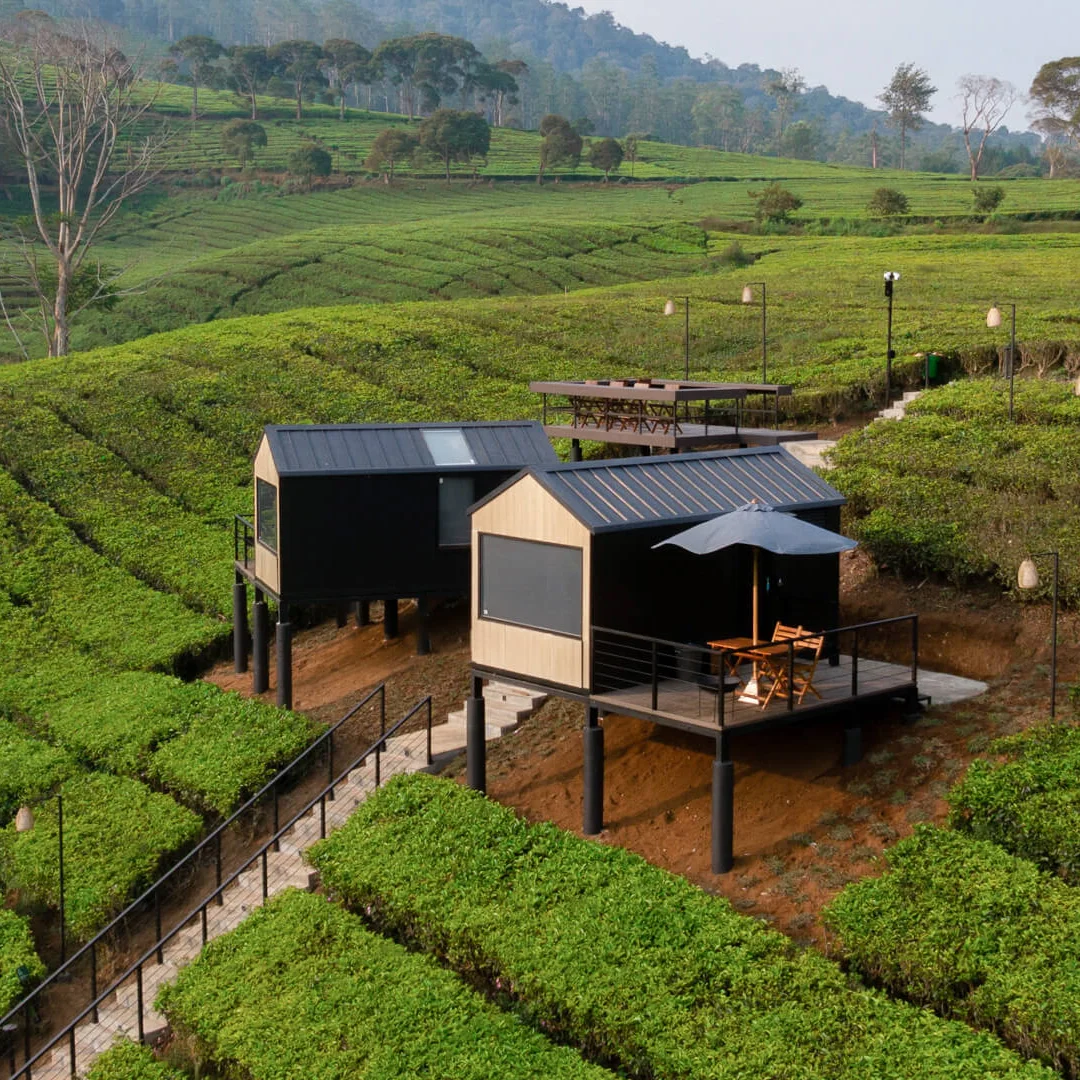 Tea Garden
Bobocabin Pangalengan, Bandung
Immerse yourself in the beautiful view of tea plantations to complete your pleasant stay
1 hour 45 mins from Bandung City

Near Tea Garden and Nuansa Riung Mountain

Temperature range 13°-30°C

Located uphill with natural terrain
Forest
Bobocabin Cikole, Bandung
Prepare to be mesmerized by the beautiful tall pine tree forests of Lembang
1 hour from Bandung

Near Mt. Tangkuban Perahu

Temperature range 18º-32ºC

Located uphill with natural terrain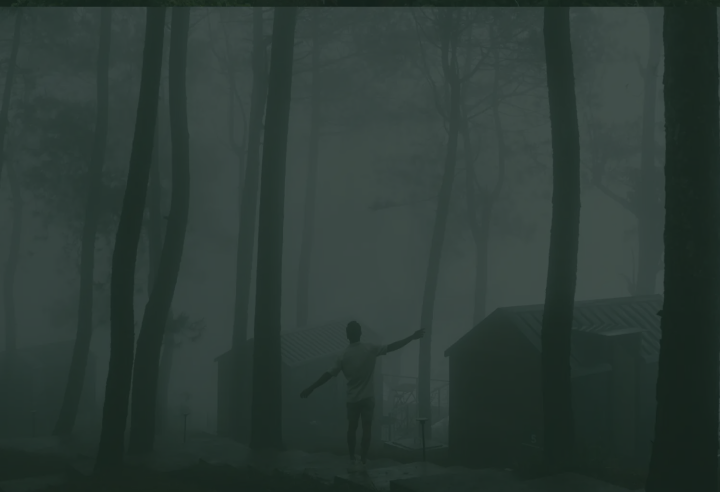 Let's take a peek of the adventures at Bobocabin before you embark on your own journey with us Cabin Types
Standard Cabin
2 Adults, 1 child < 10 years old

1 King size bed

Communal bathroom

No hot tub

9m²
Others
Breakfast not included

Pets not allowed

No smoking inside cabin Your comfort is our no. 1 priority
Private bathroom with complete facilities
Our deluxe and family cabins are equipped with a private bathroom for maximum comfort. With hot water and complete facilities, you don't need to worry at all.
High-tech facilities with our B-Pad
Our B-Pad helps you lock your doors, control your smart window, and set the color and intensity of our signature mood lamps. Perfect for you to set the mood throughout your stay.
The cabin, specially designed for you
Our spacious cabins are carefully and thoughtfully designed for you to kick back, relax, and pamper yourself with a majestic natural view all in the comfort of your very own cabin.
Double the
activities,
double
the fun!
The adventure best begins with tea
Complete your serene getaway with a warm cup of premium tea while overlooking mother nature's breathtaking beauty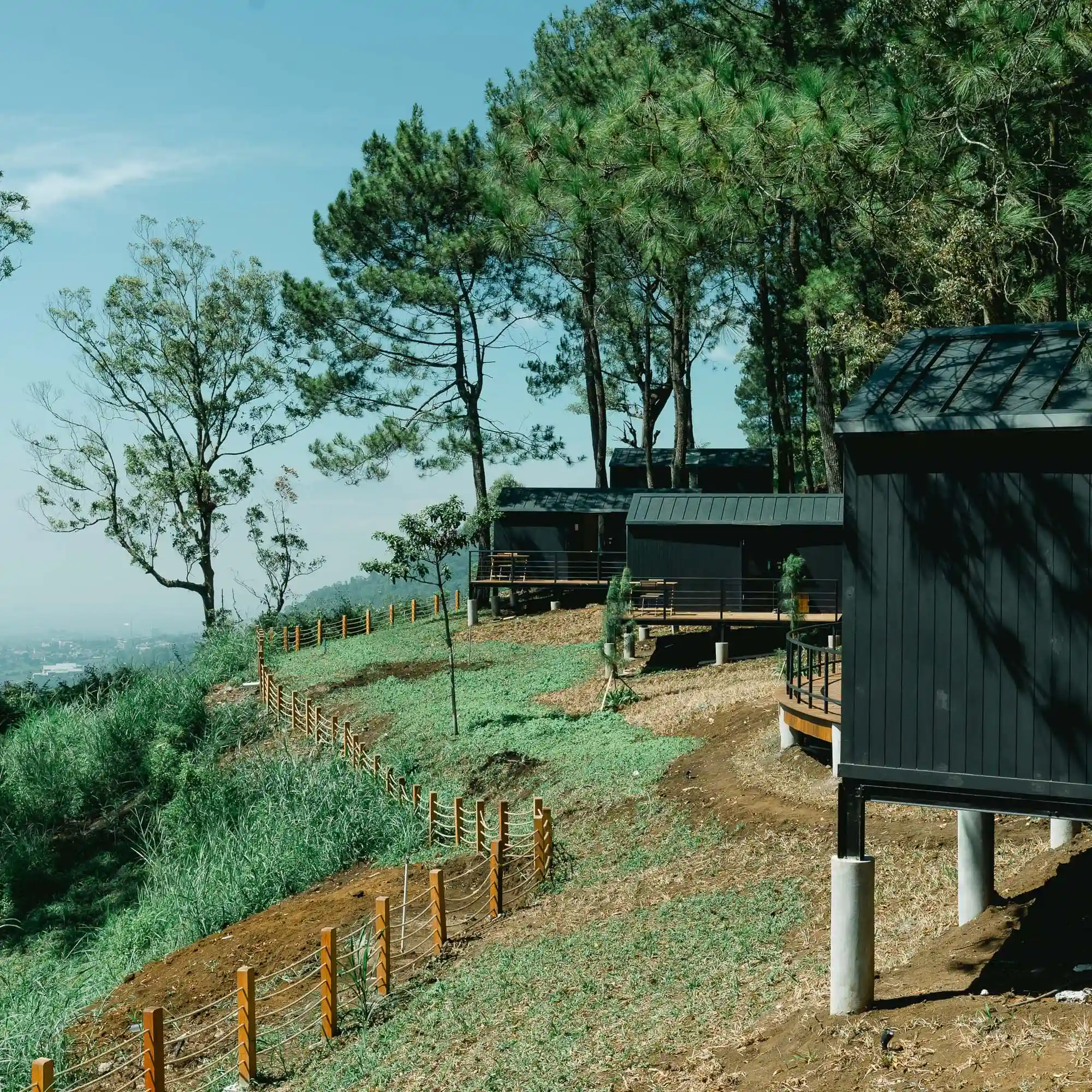 How to book your getaway in our cabins
1
Select your favorite Bobocabin
Choose your favorite cabin location, dates, and cabin types
2
Book and pay
Find your preferred payment method to book your cabin
3
Download app and verify your ID
From ID verification to cabin control, all you need is in the app.
4
Check-in and enjoy your vacation
It's time to take a break and breathe in some fresh air. Enjoy!
Stories about Bobocabin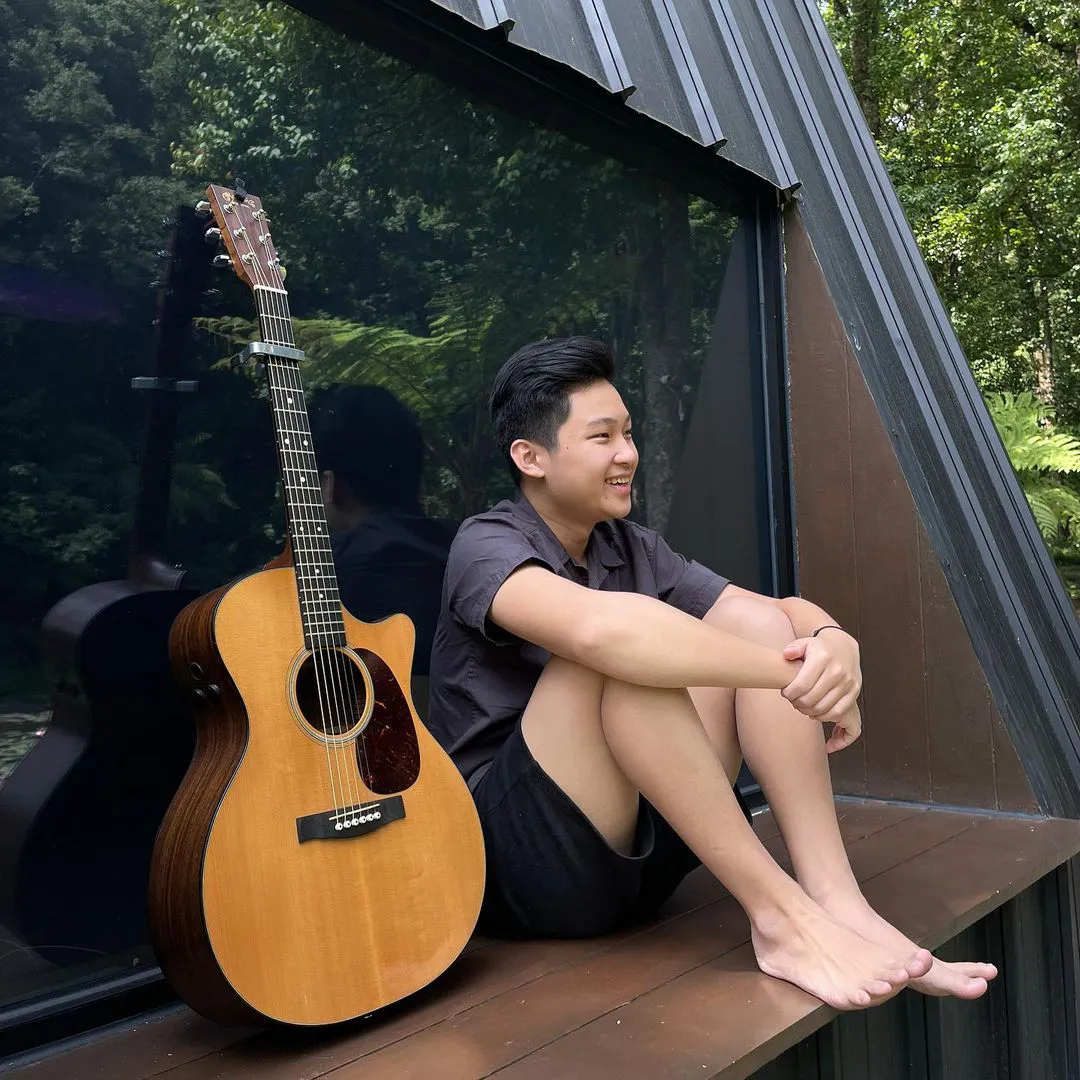 You can really feel the different vibes as you getaway from Jakarta's busy streets. For you who want to experience a cozy and fun minimalist cabin, you should try Bobocabin. Number 1 recommendation!
Samuel Cipta
Bobocabin Ranca Upas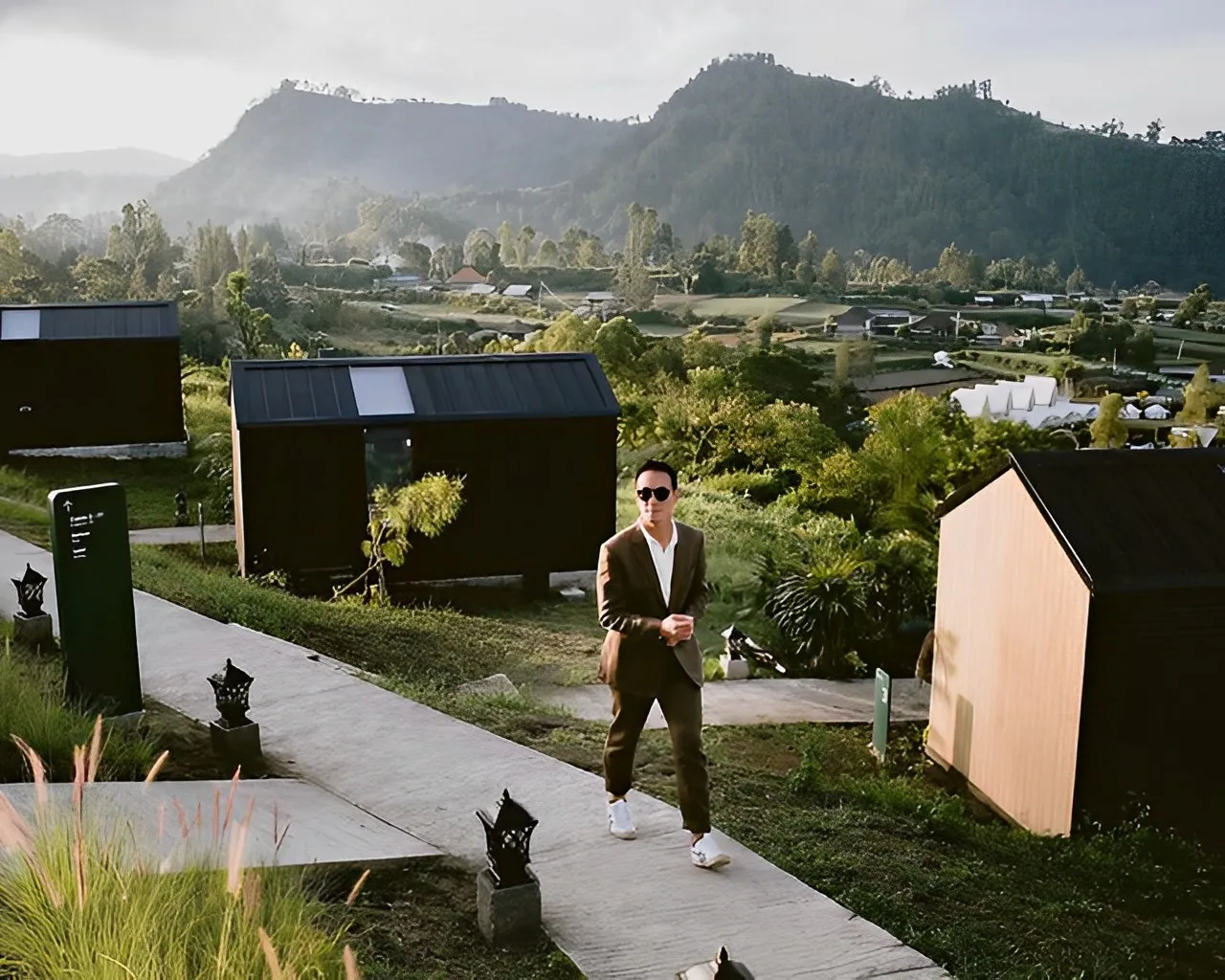 I highly recommend you guys to stay here so you can experience the fresh air of Kintamani.
Daniel Mananta
Bobocabin Kintamani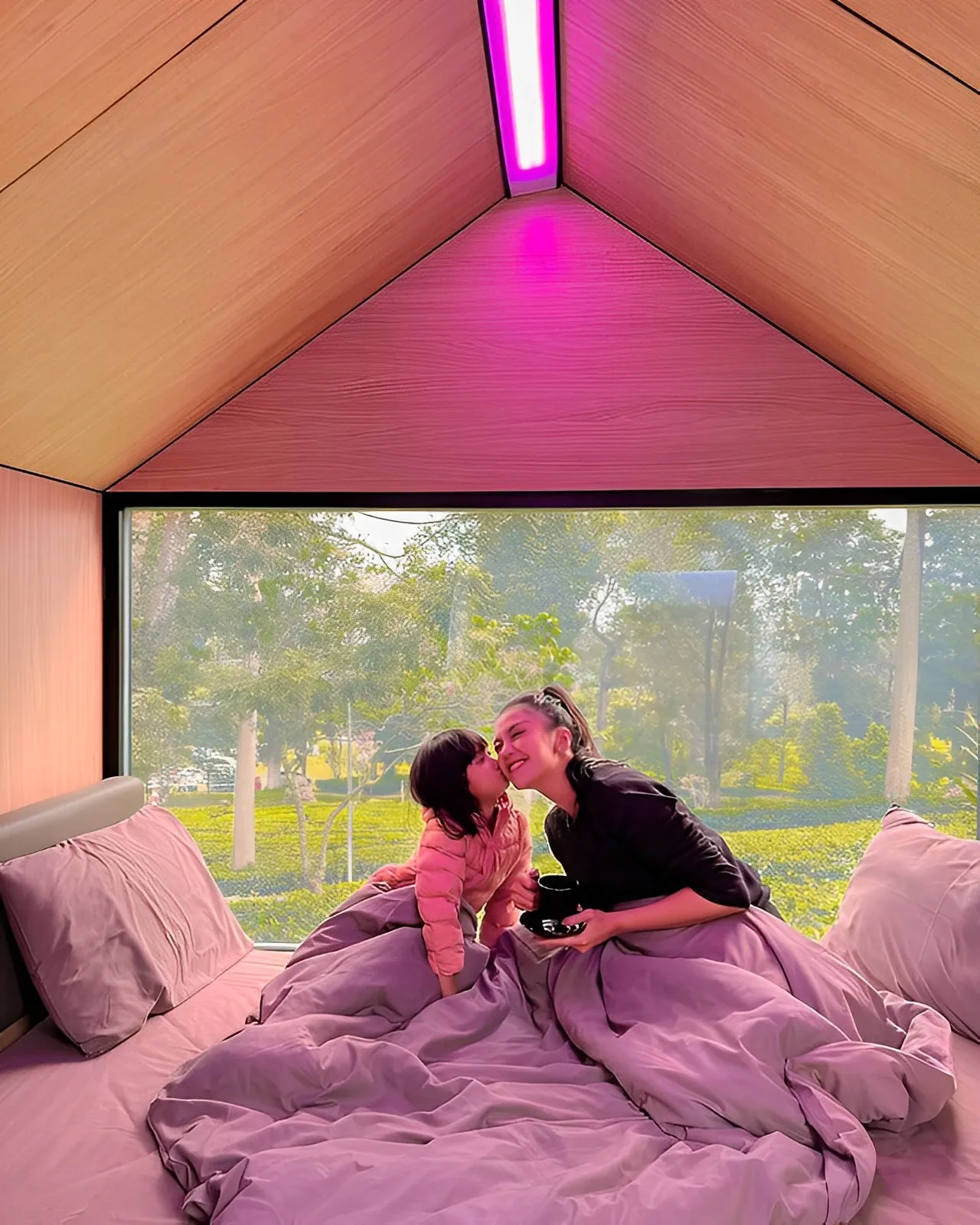 It's so fun to sleep among the beautiful tea plantations❤️
Kristina Halim
Bobocabin Gunung Mas Puncak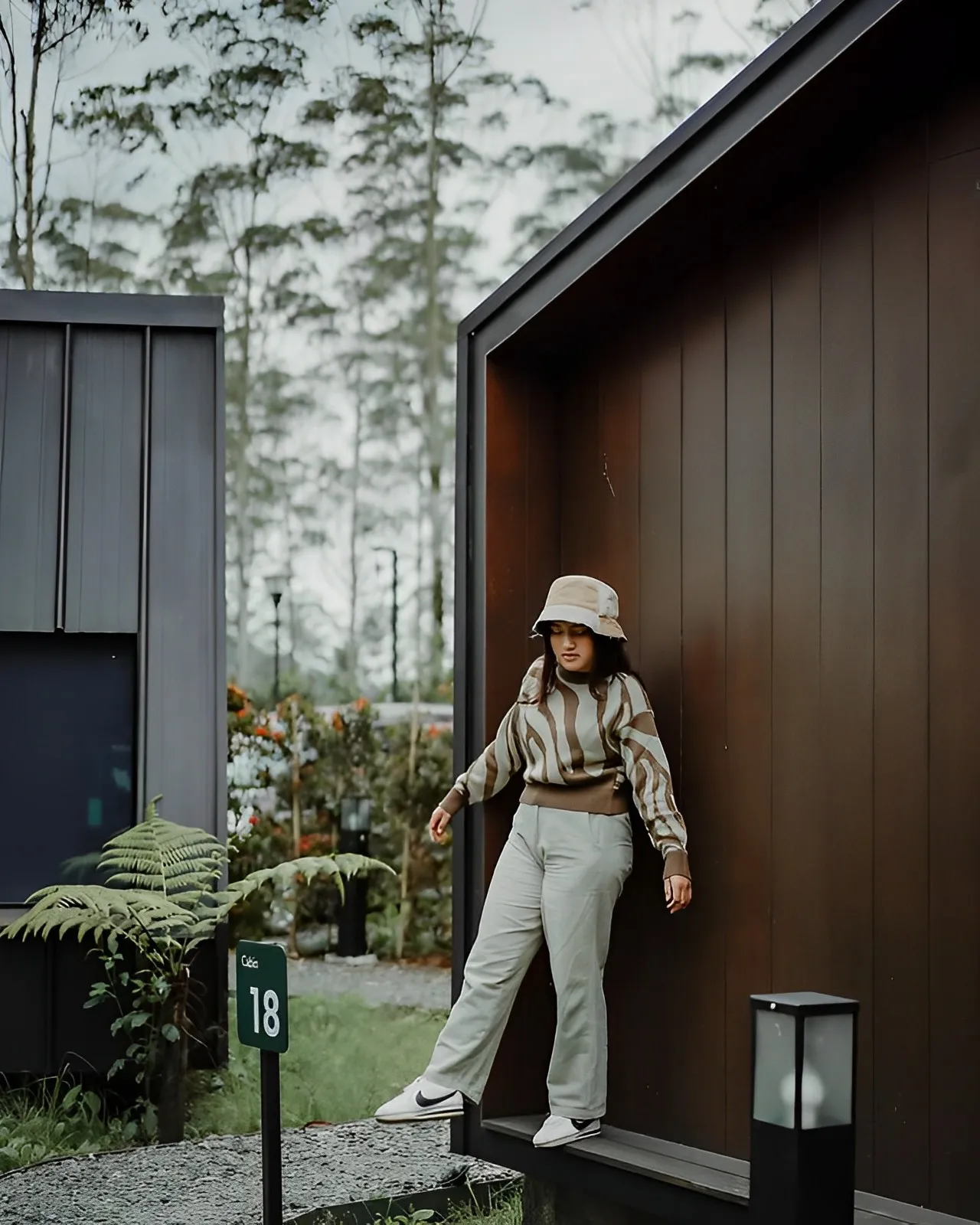 Best sweet escape for relaxing and recharge 🍃
Elzamoc
Bobocabin Ranca Upas

Want to book many cabins for your event?
Let's have a chat! We'll set up all you need right way
Bobocabin Branches

Bobobox and Beyond: Get to know more about us
High-quality sleeping experience at an affordable price at Bobobox
Enjoy a capsule hotel (hotel kapsul) that prioritizes privacy, comfort, and high-tech facilities only at Bobobox! Our Bobobox capsule hotel is the best solution for those looking for accomodation in the heart of lively cities all around Indonesia. Our pod is designed with a door to separate each pod so guests can experience privacy at capsule hotels like never before.

You can choose your favorite pod type and easily slip into dreamland up in the clouds with our sky pods or stay grounded in our comfy earth pod. You can also personalize your pod exactly the way you want it to be by controlling your room settings all in the B-pad or Bobobox application!
Frequently Asked Question
Got questions? We got answers! Check them out here
Experience more for less
Consumer Complaint Service
Directorate General of Consumer Protection and Trade Order
Ministry of Trade of the Republic of Indonesia
WhatsApp number 0853-1111-1010