Sleep a lot better, feel a lot better
Get true high-quality rest and a unique sleeping experience in your high-tech pod
Get a glimpse of Bobobox in 3 mins • Watch Now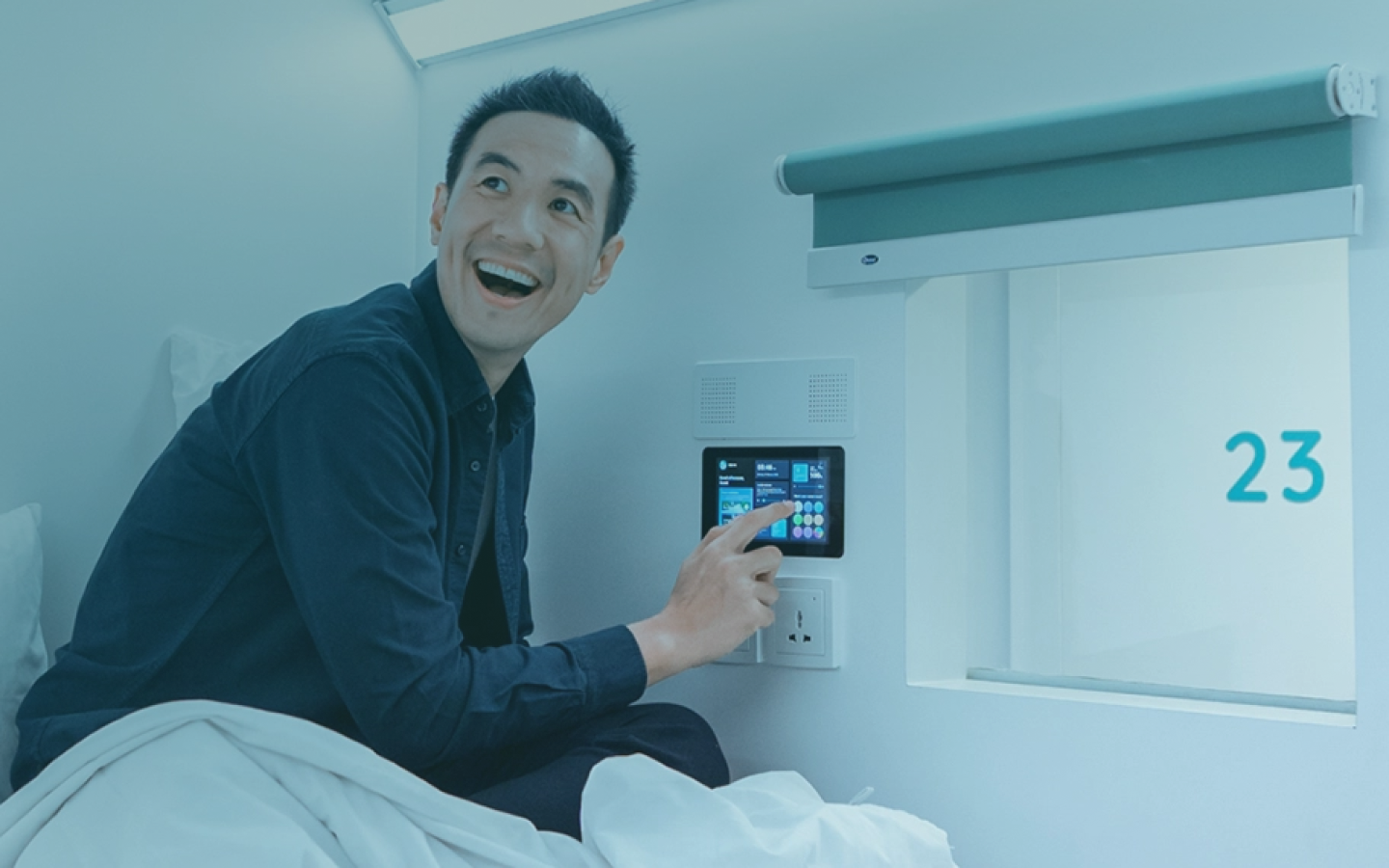 Check out our special offers
The unique Bobobox experience
Experience simplicity at its best
Book your pod, verify your ID, check-in, access QR key, and pod control quick and easy through the Bobobox App on your phone.
Maximum comfort just for you
With a comfortable space and complete facilities to enhance your sleeping experience, Bobobox is perfect for you to recharge.
Located in the heart of lively cities
Bobobox is located in startegic locations all over Indonesia for easy access so you can explore the city's hottest spots with ease.
Sit back
and relax.
We got you
covered!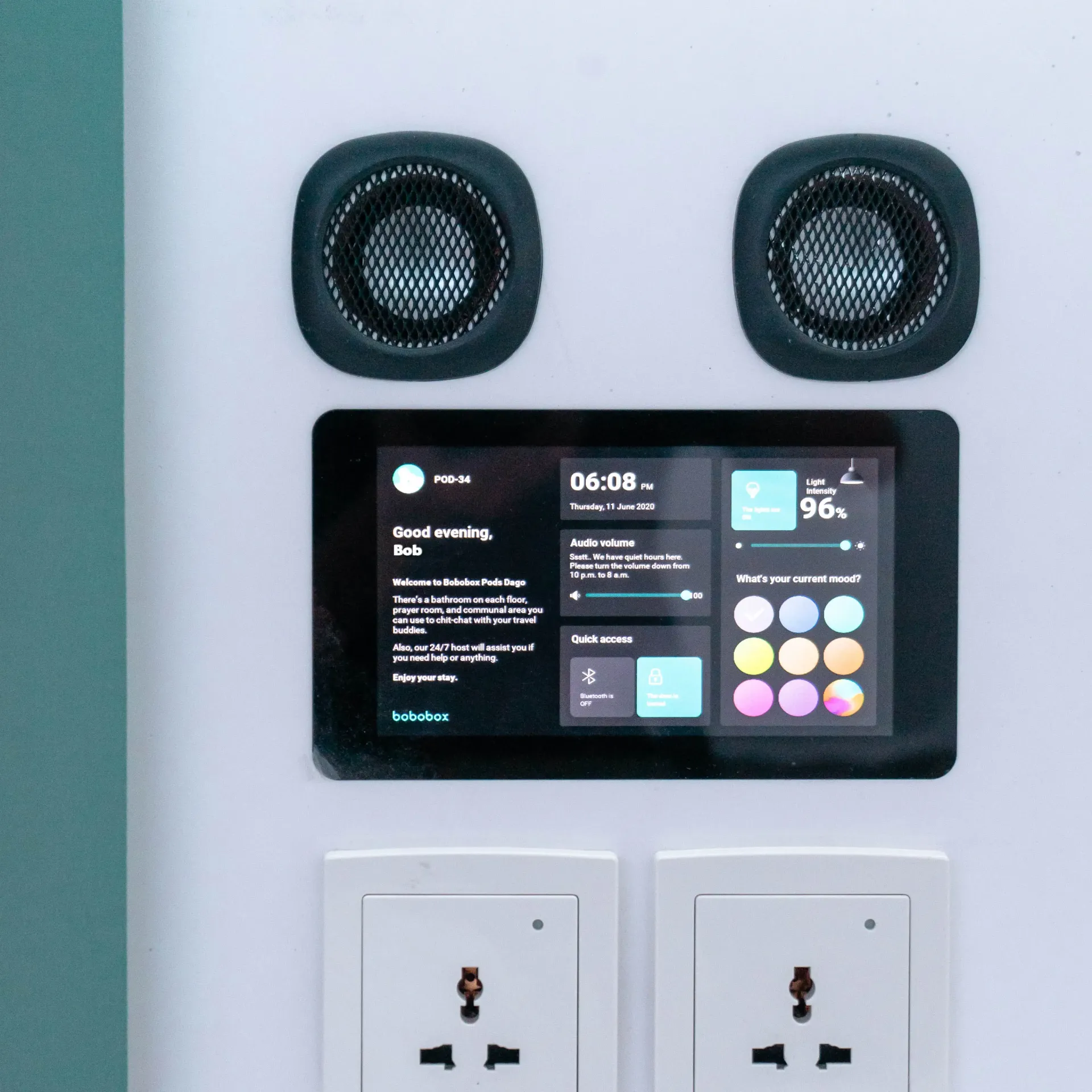 Meet the one and only: B-Pad!
Not just through your phone, control your mood lamps, music, door lock, and even your sleep meditation all in the B-Pad, right beside your bed!
Find Bobobox near you
Bobobox Alun-Alun, Bandung
Enjoy staying near the popular city square while overseeing the beautiful Bandung city lights.
2 min to Alun-Alun Kota Bandung

Near Braga and Asia Afrika Street
Bobobox Paskal, Bandung
Get yourself a perfectly strategic stay near 23 Paskal Mall and the city's train station.
6 min from to Train Station

Near Dago Street and its hottest restaurants
Bobobox Cipaganti, Bandung
A perfect staying place located right at the heart of Bandung's famous tourist destinations.
8 mins from GOR Padjajaran

Near Gasibu and Bandung Museum
Your
comfort is
our #1
priority
Enjoy happiness together in a communal space!
A convenient space for everyone. Here you can eat, work, and have a great time together with your dear friends.
Pod Types
Sky Single Pods
Fly high! A good sleep accompanied with high-tech features on the upper side of the pod is definitely the dream.
1 Adult

1 Single Size Bed

Communal Bathroom

3m²
Others
Pets not allowed

No smoking inside pods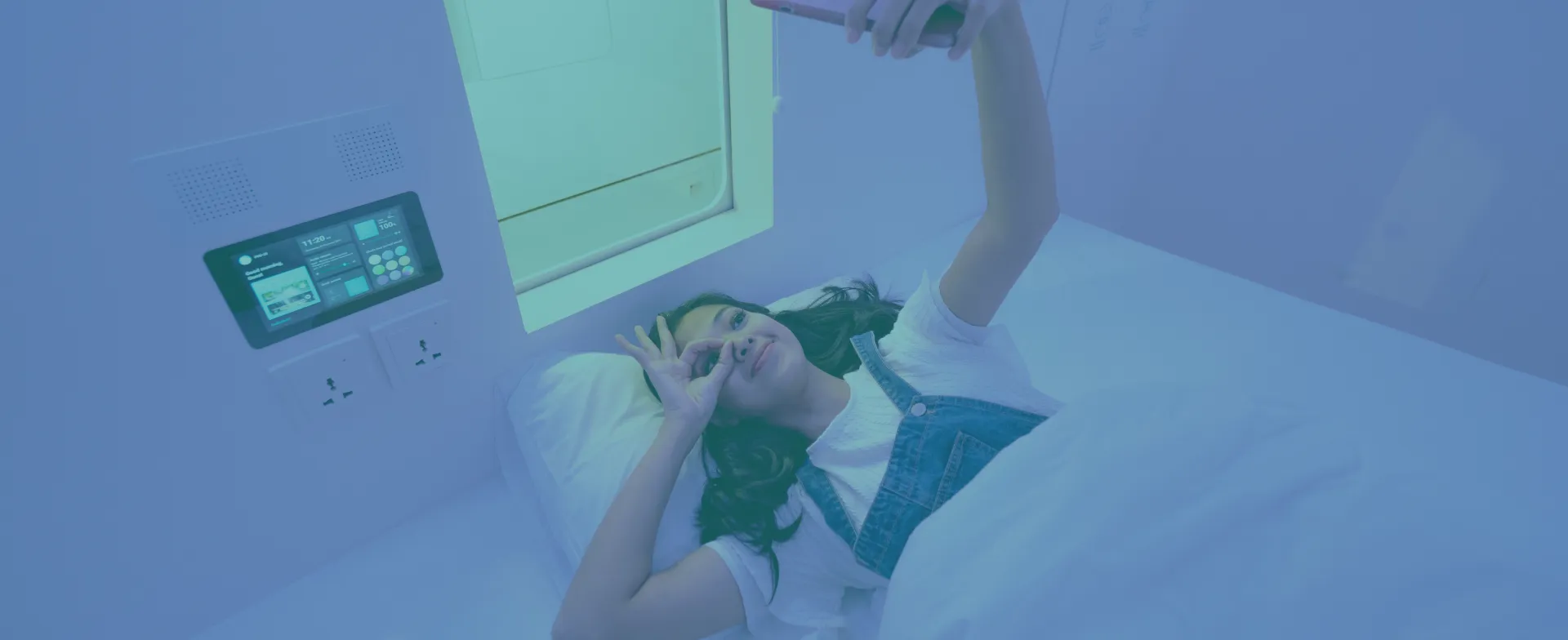 How to book your stay in Bobobox's pods
1
Select your favorite Bobobox
Choose your favorite pod location, dates, and pod types
2
Book and pay
Find your preferred payment method to book your pod
3
Download app and verify your ID
From ID verification to cabin control, all you need is in the app.
4
Check-in and enjoy your stay
Take a break and experience the real high-quality sleep. Enjoy!
Stories about Bobobox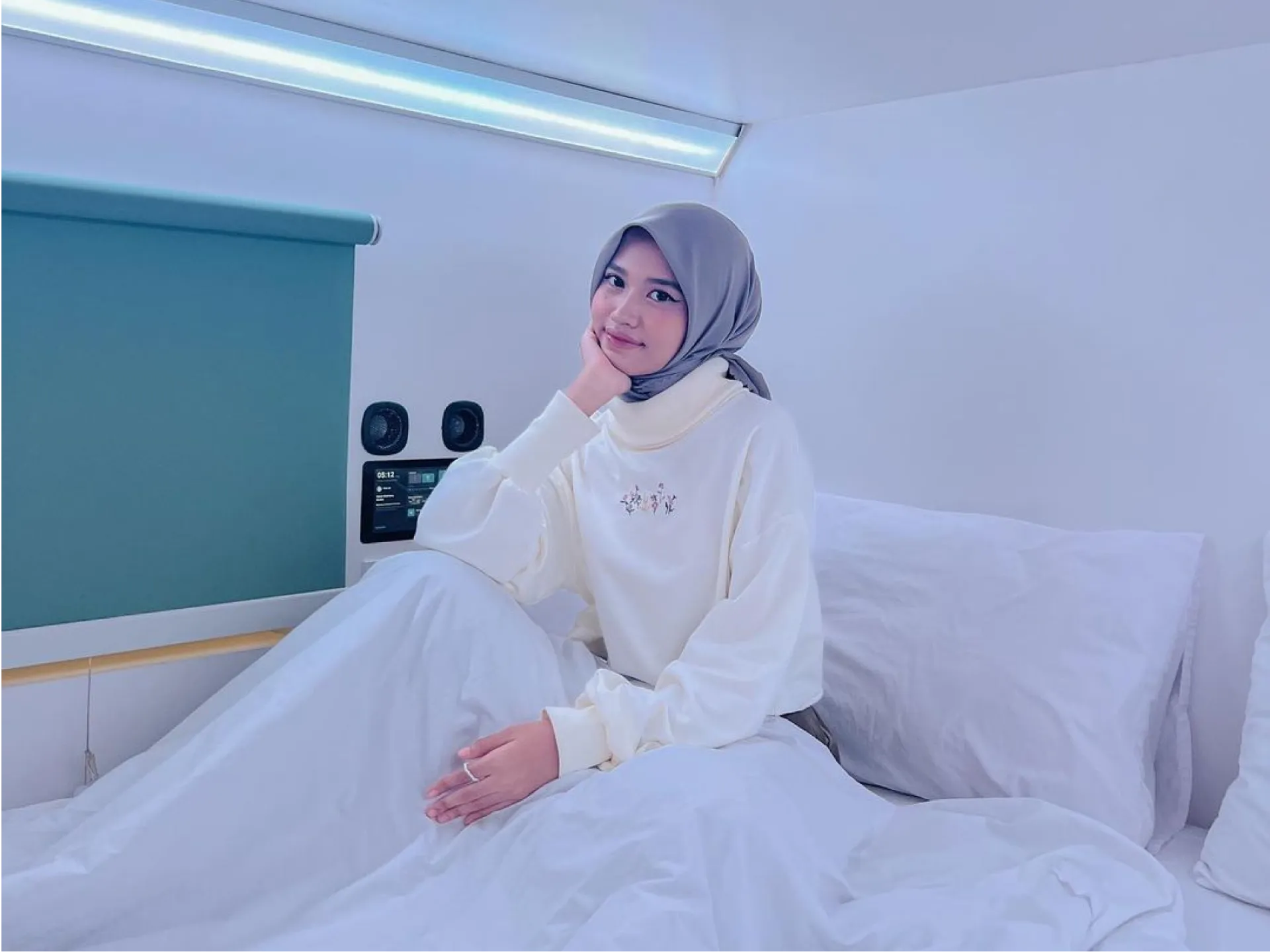 If you're staying here, try changing the the mood lamps according to your own mood. Don't forget the sleep meditation too so you get amazing sleep.
Queen Artha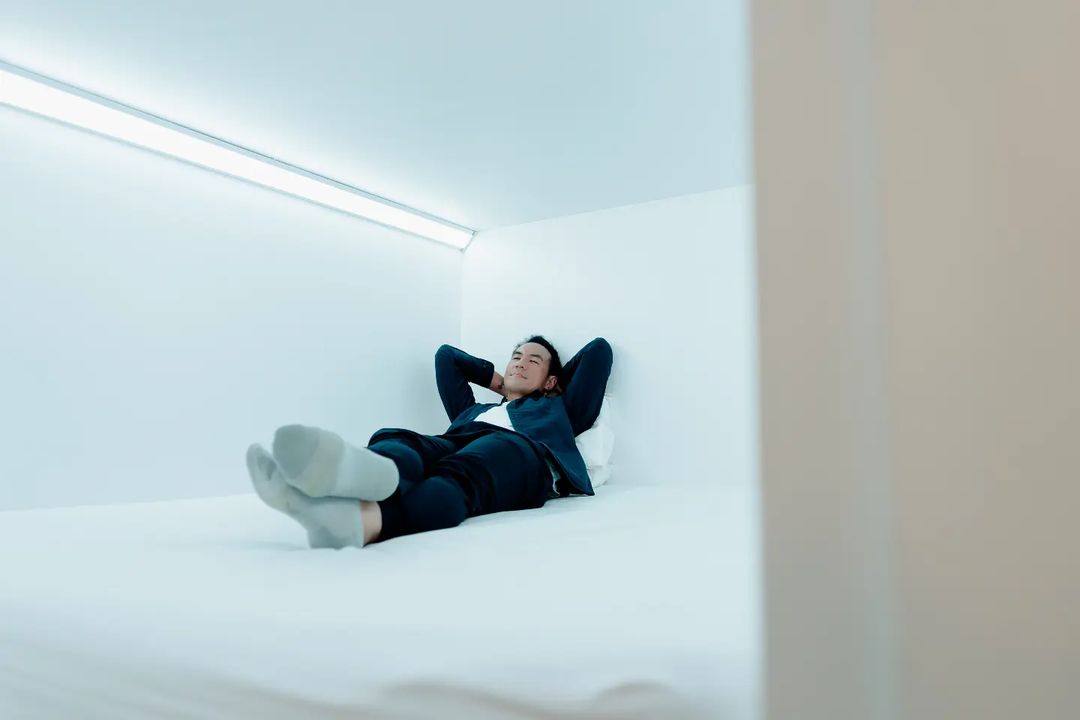 With the many choices of hybrid lifestyle, I can trust the comfort of my wellness lifestyle by recharging at Bobobox.
Daniel Mananta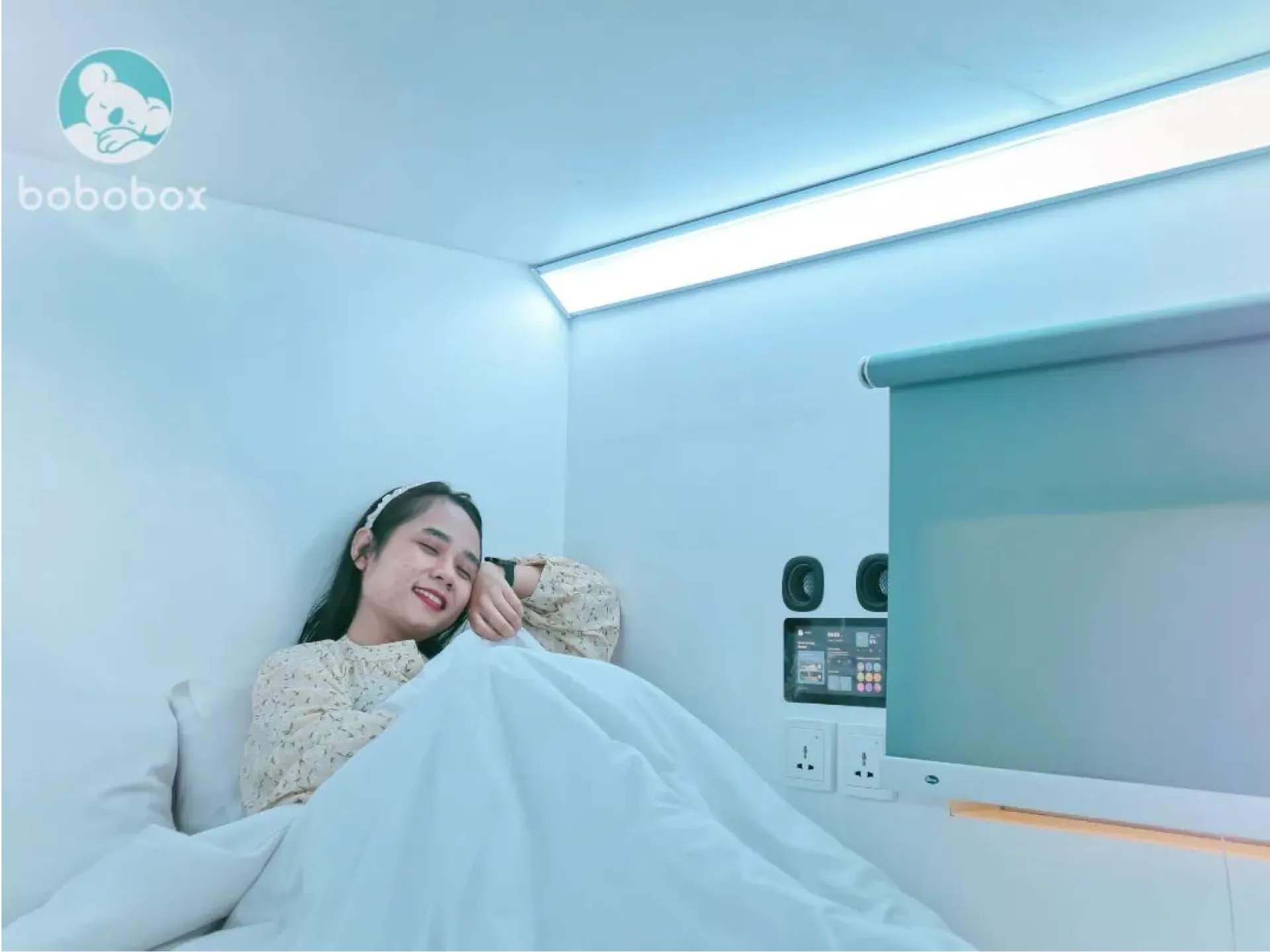 This is one of my most favorite capsule hotel @bobobox_id. The place is comfy, very clean, and of course it's available in lots of cities. So if I want to go out of the city, I'll just stay here because it's so affordable and close to tourists attractions!🐨🐨
Noonassi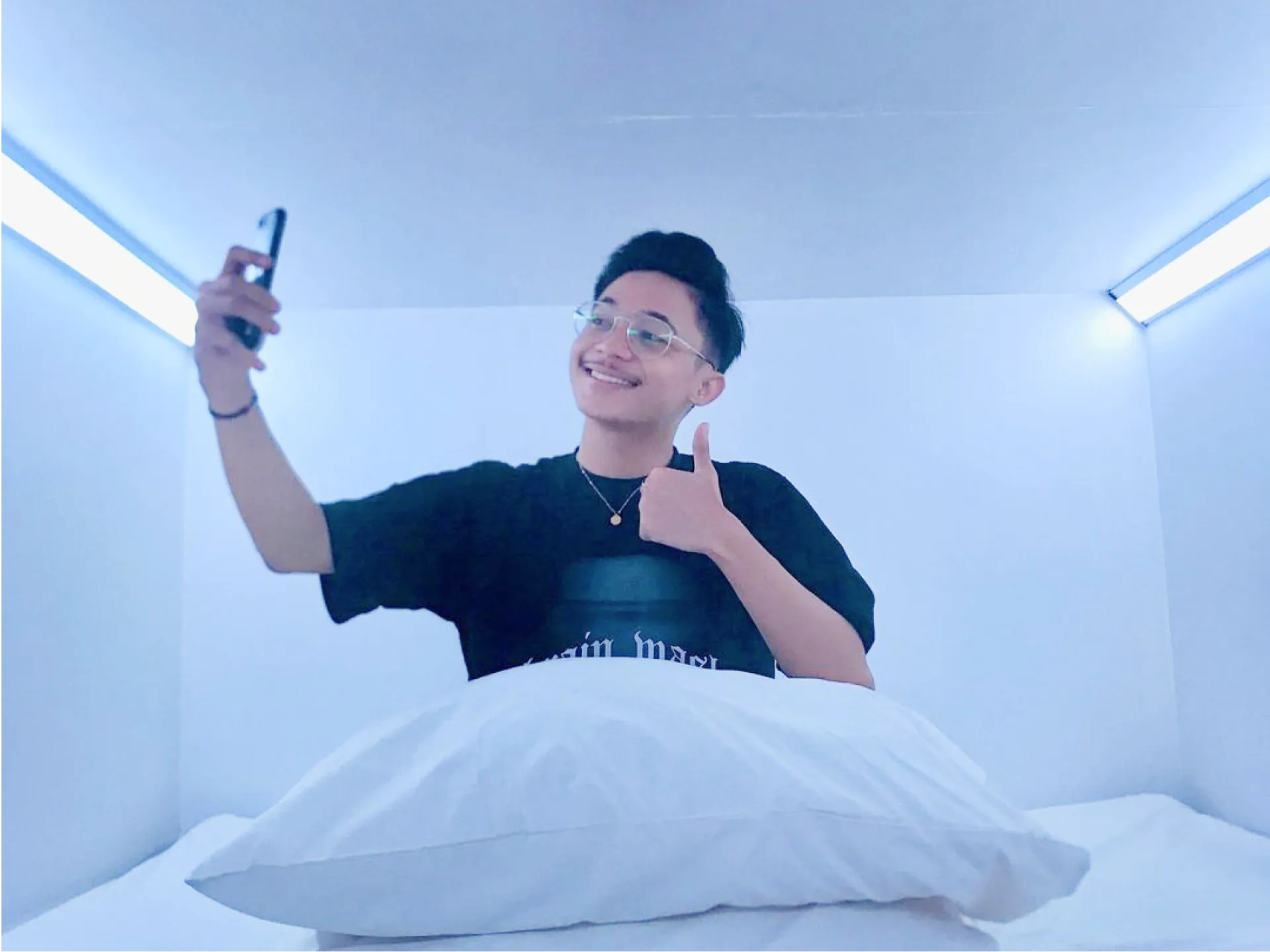 After a whole day of activities, finally I decided to stay at Bobobox. Perfect for us to cool down, recharge, and also have a staycation in this adorable capsule hotel!
Mahesa Okha

Do you wish for a longer stay at Bobobox?
Reach us here to get the extra benefits that you deserve!
Bobobox Branches

Let's #ExperienceMore fun memories at Bobobox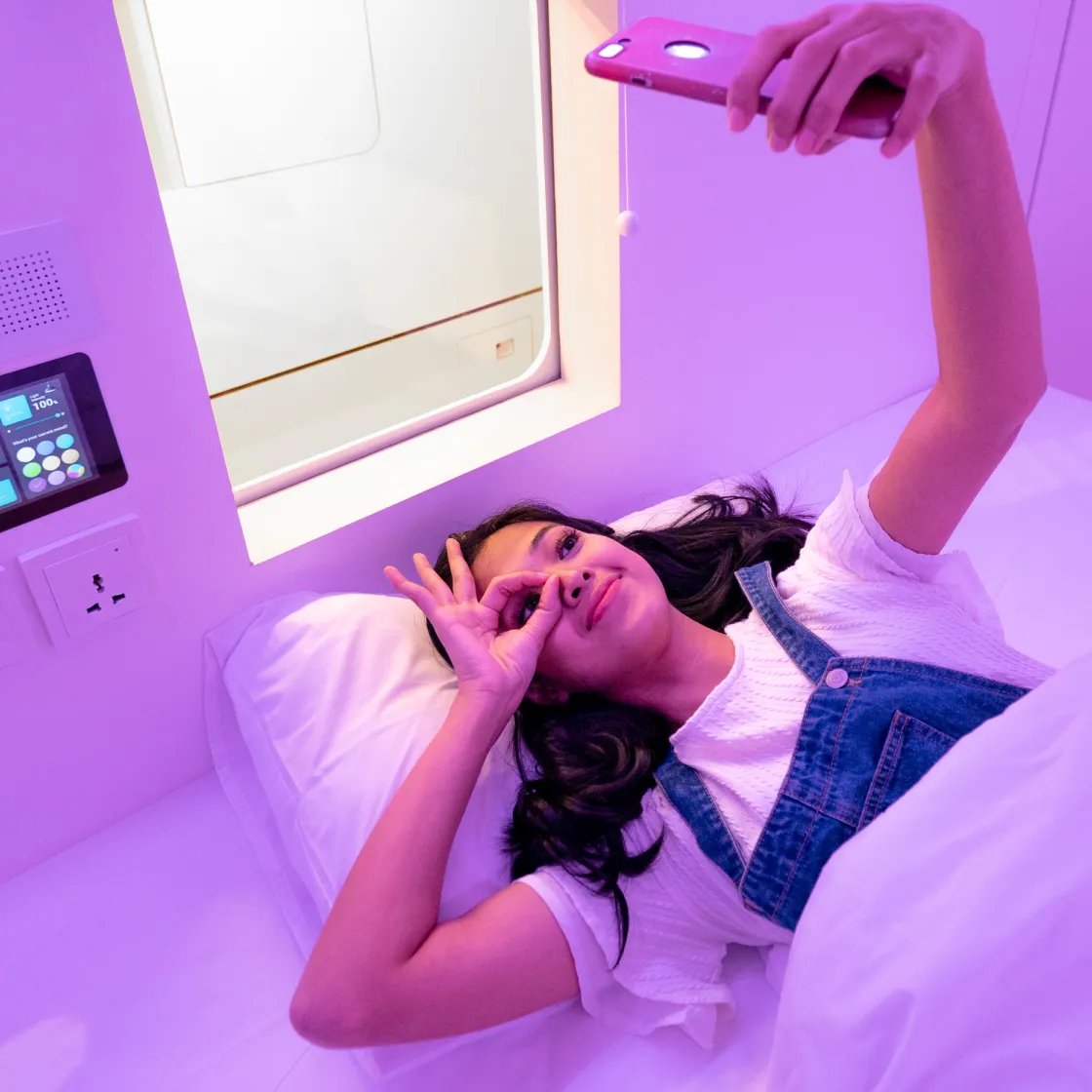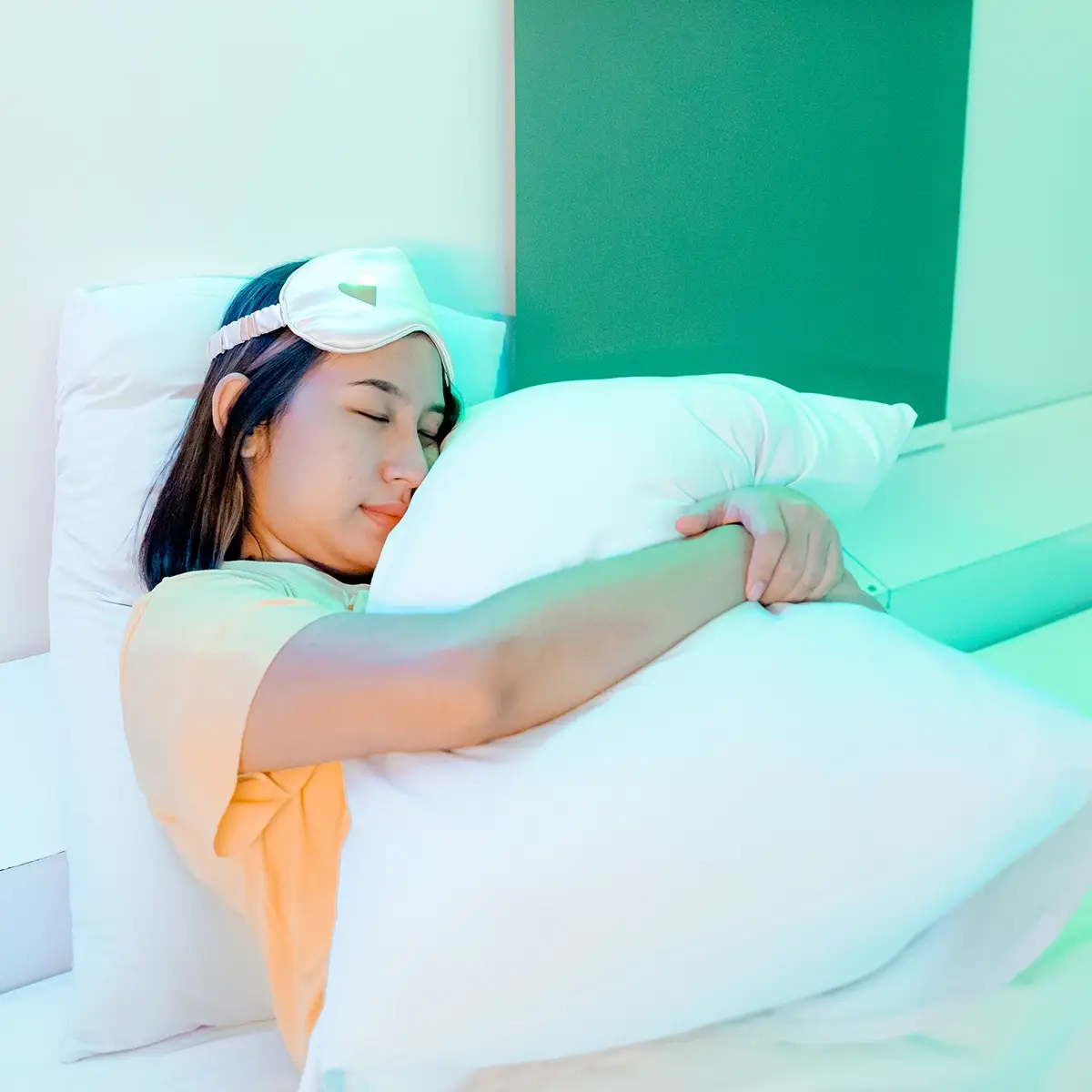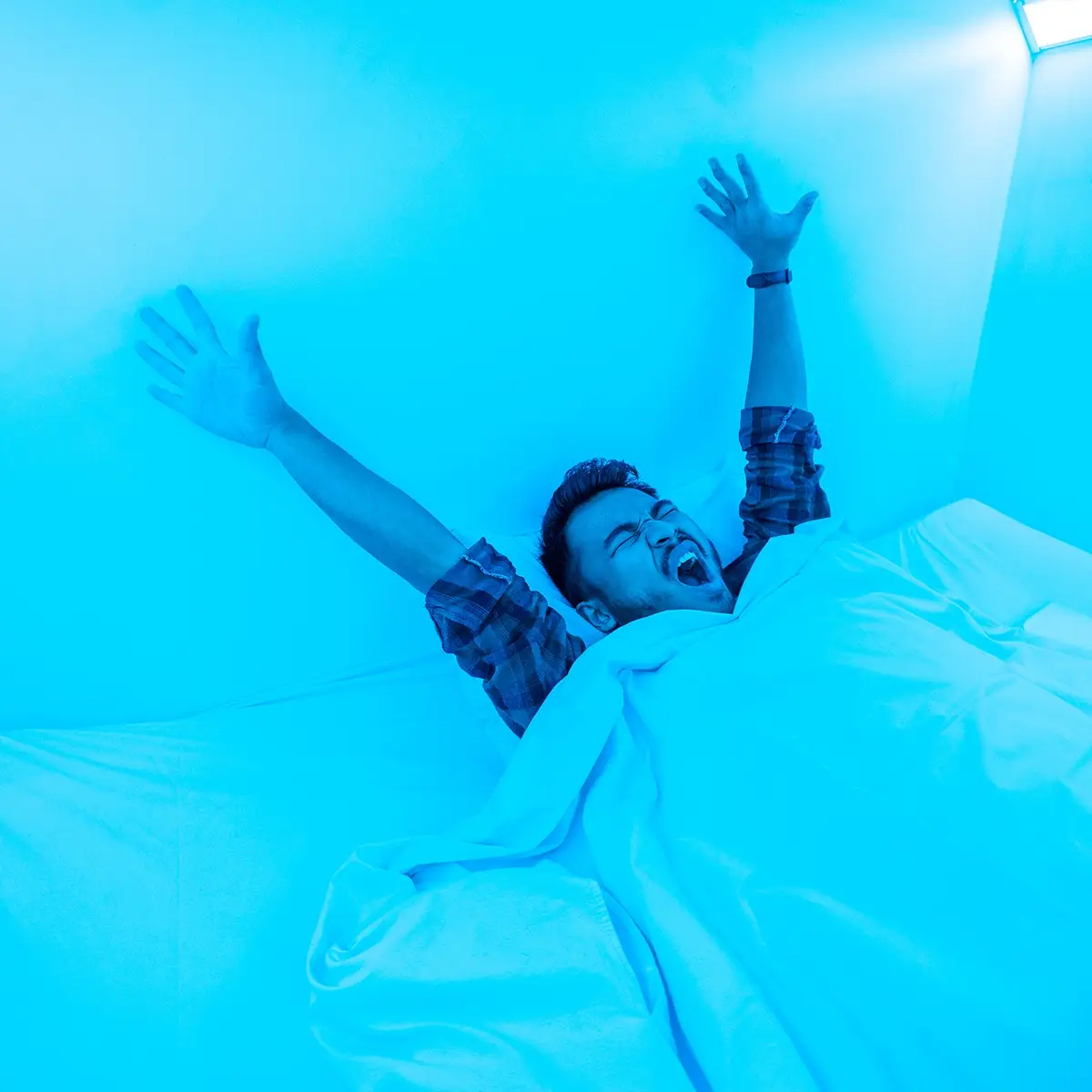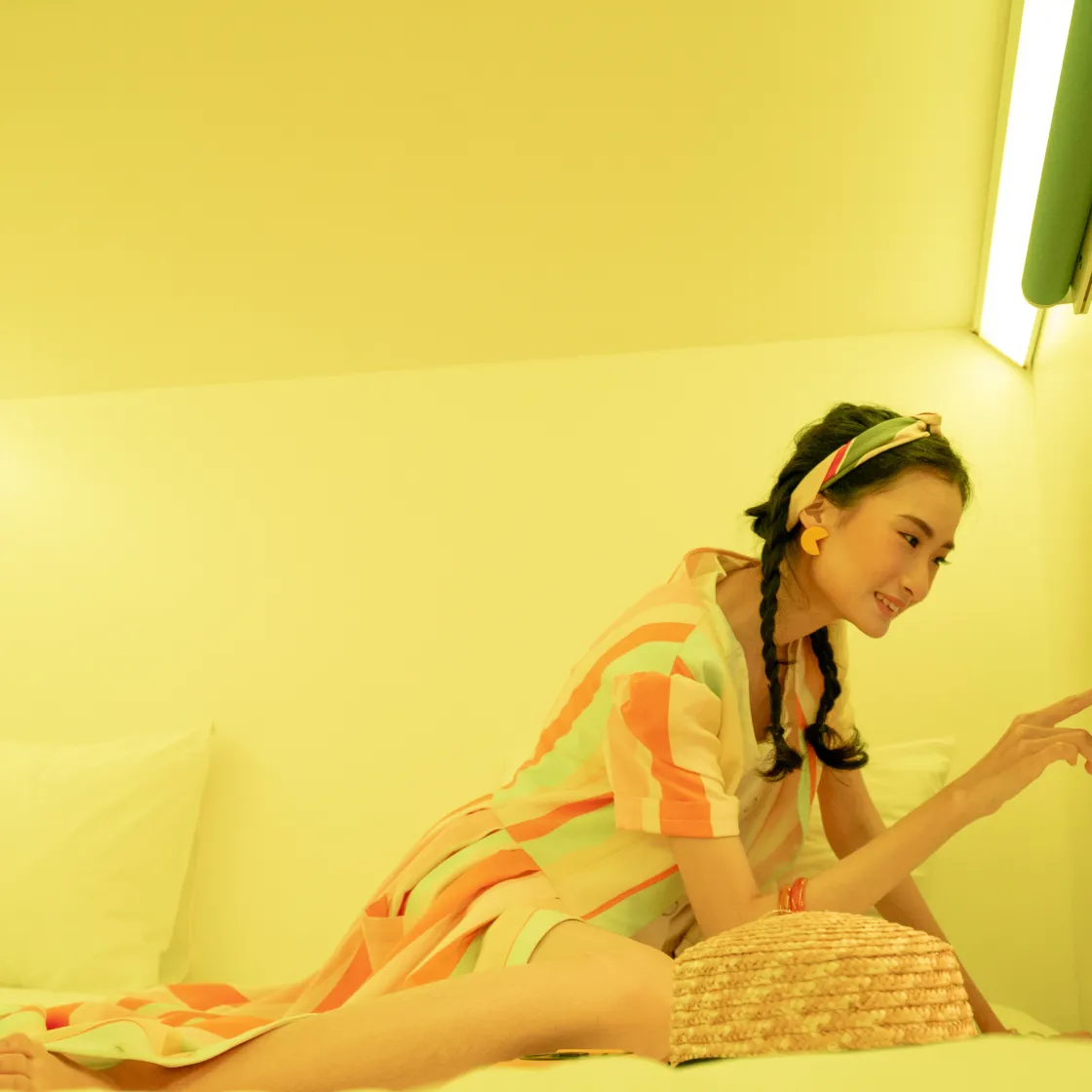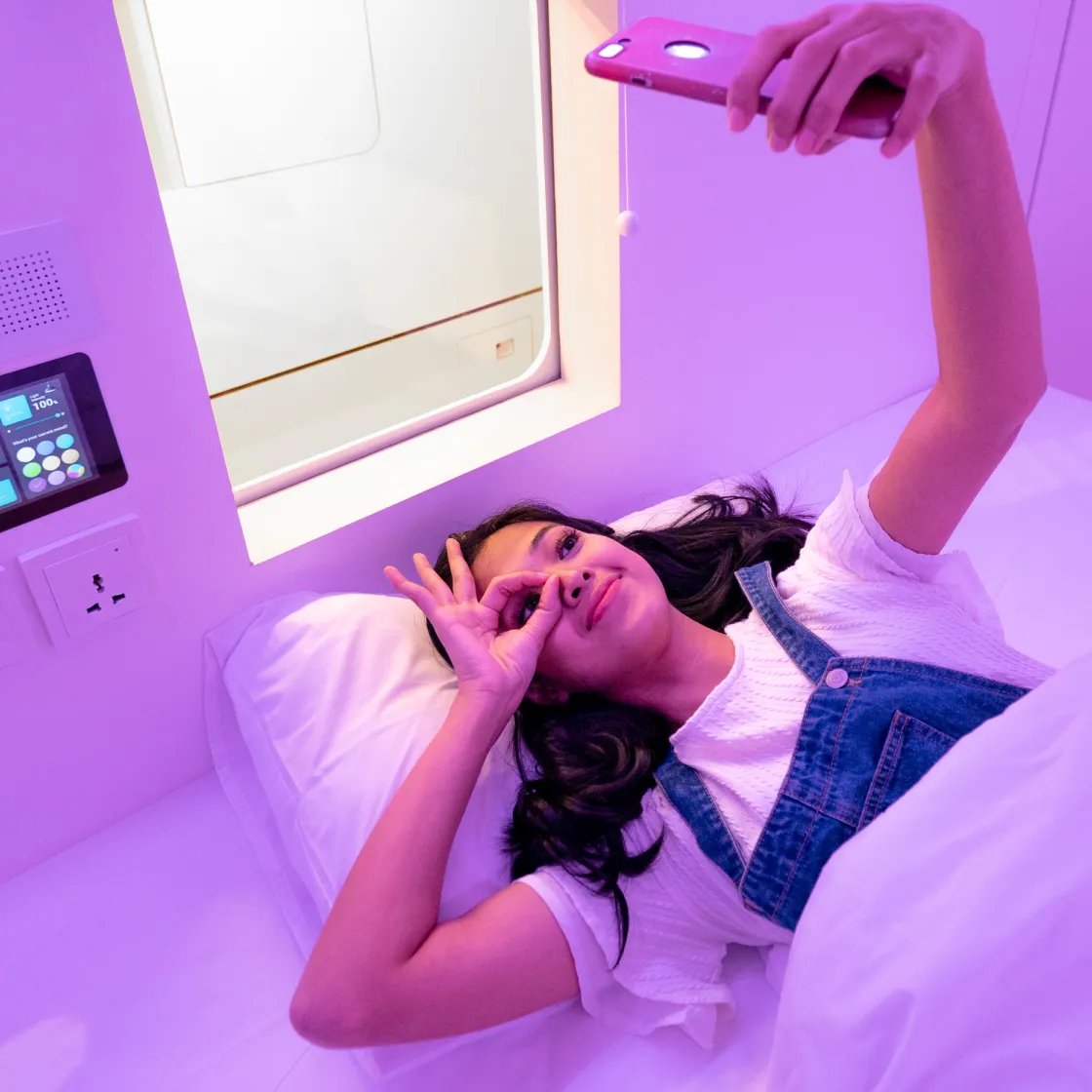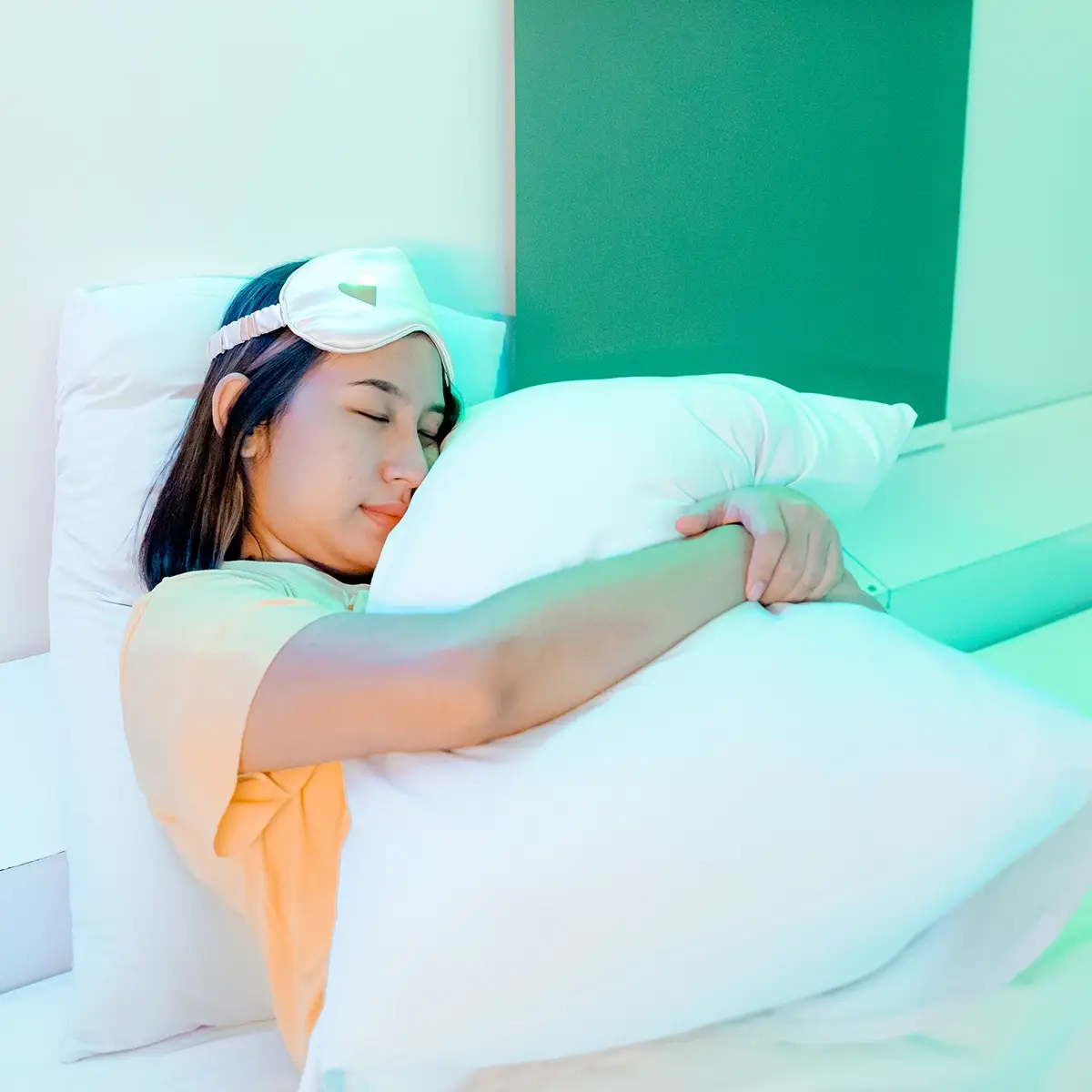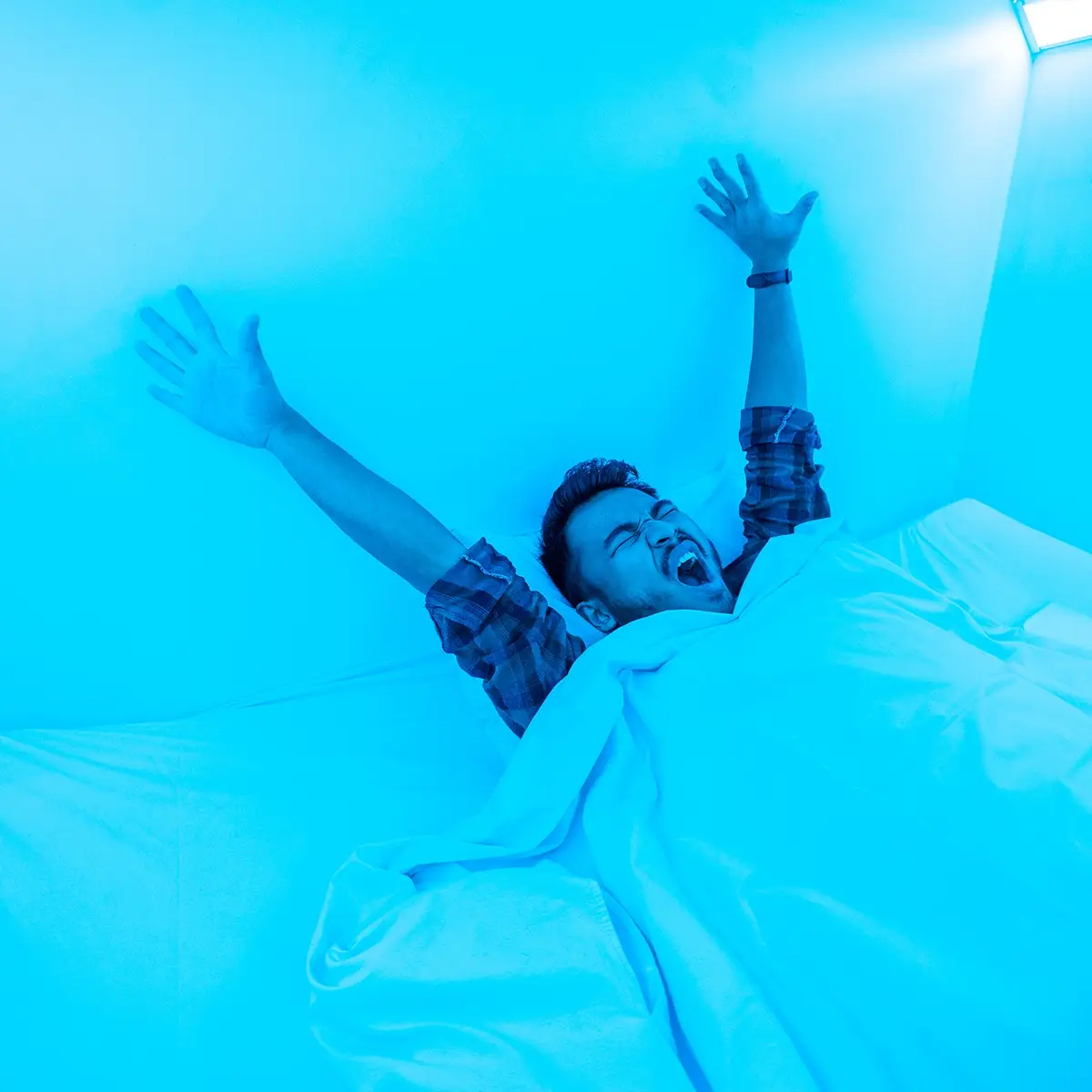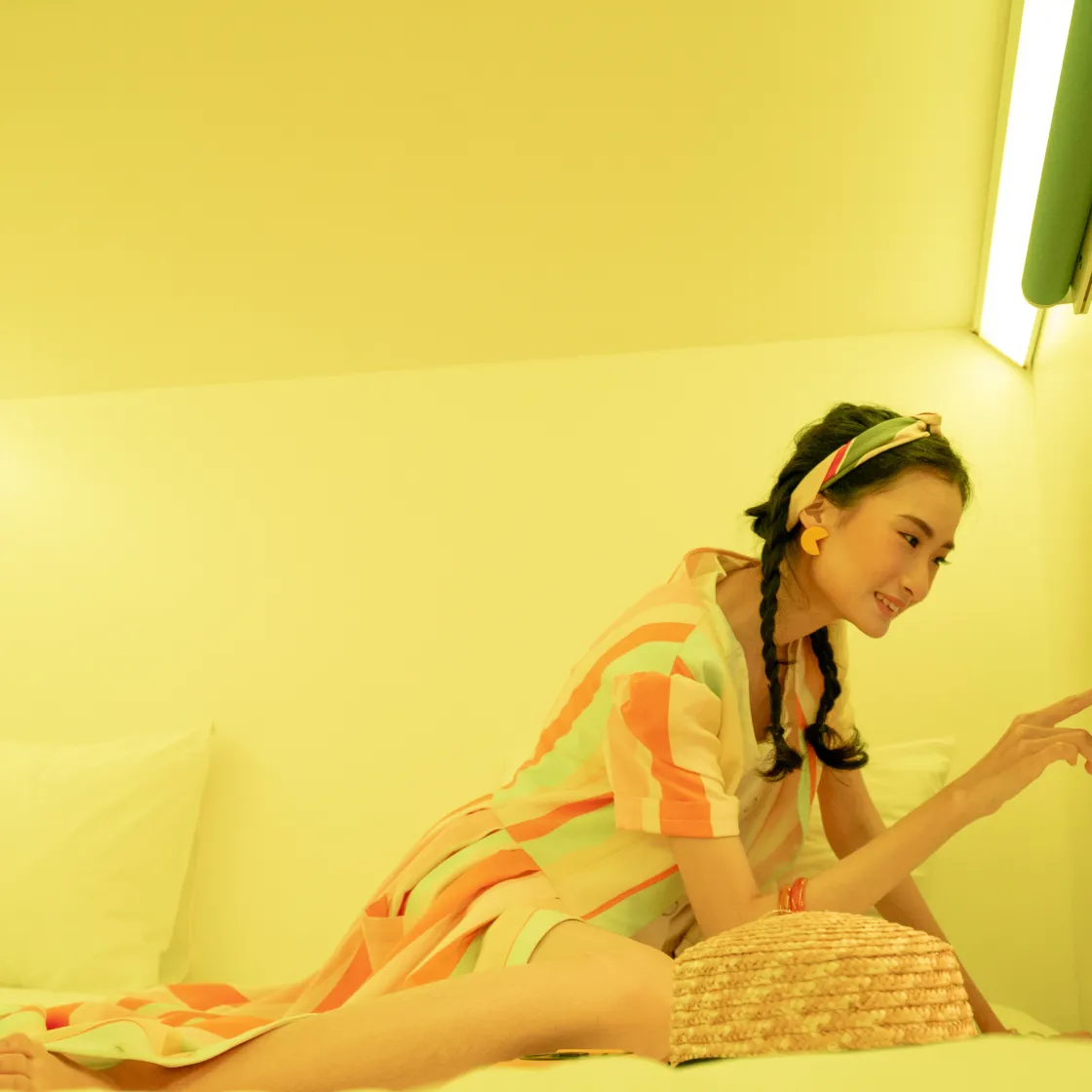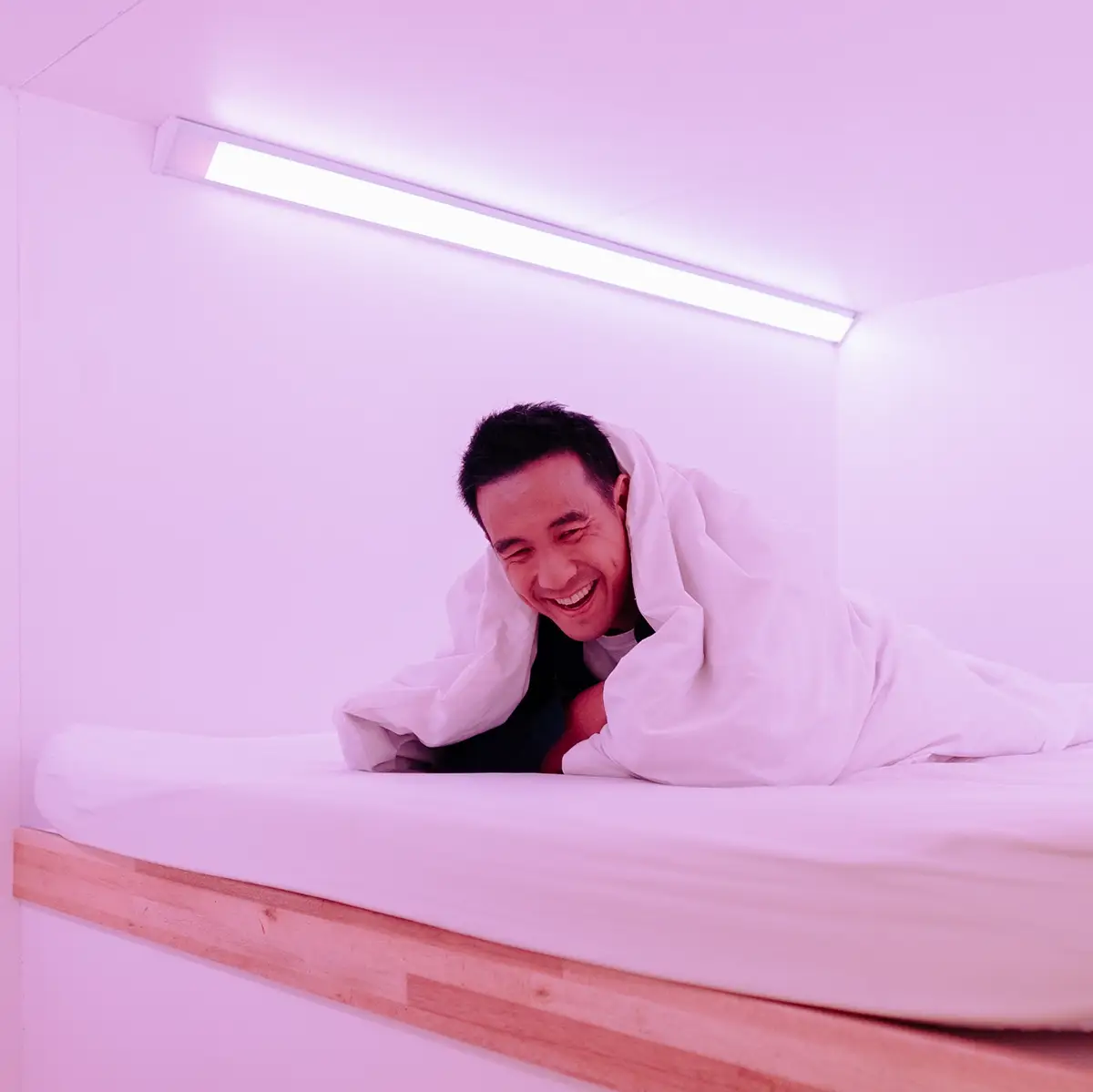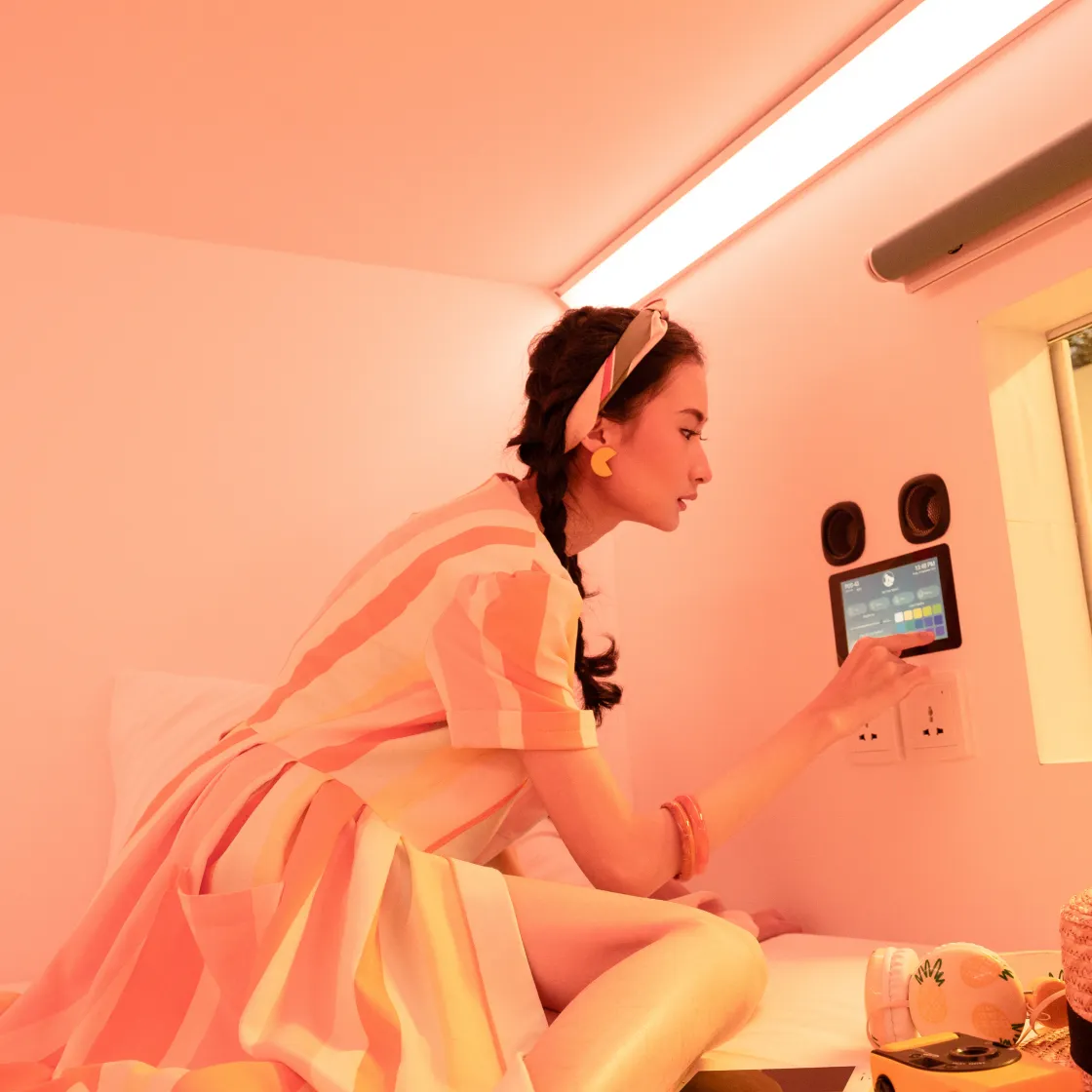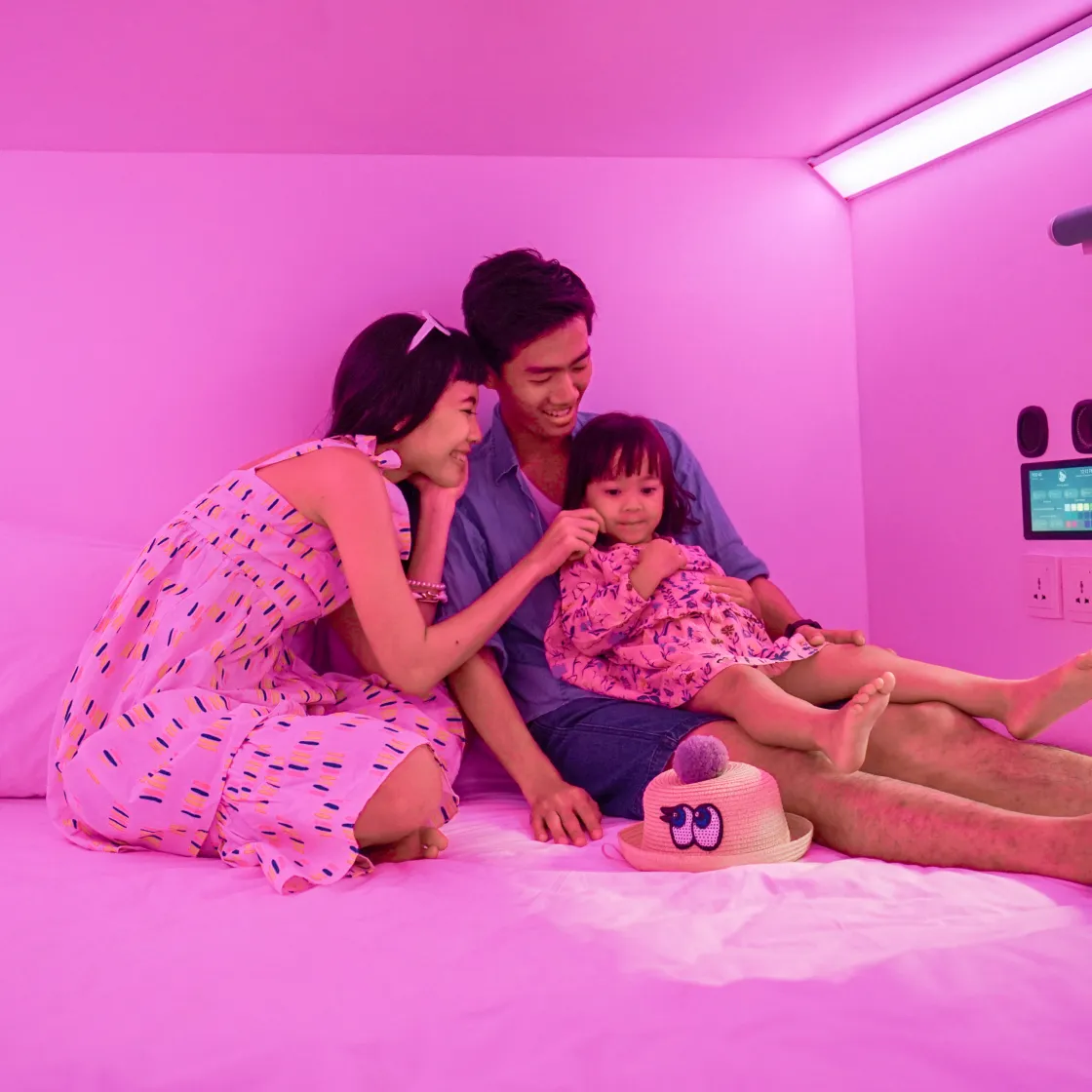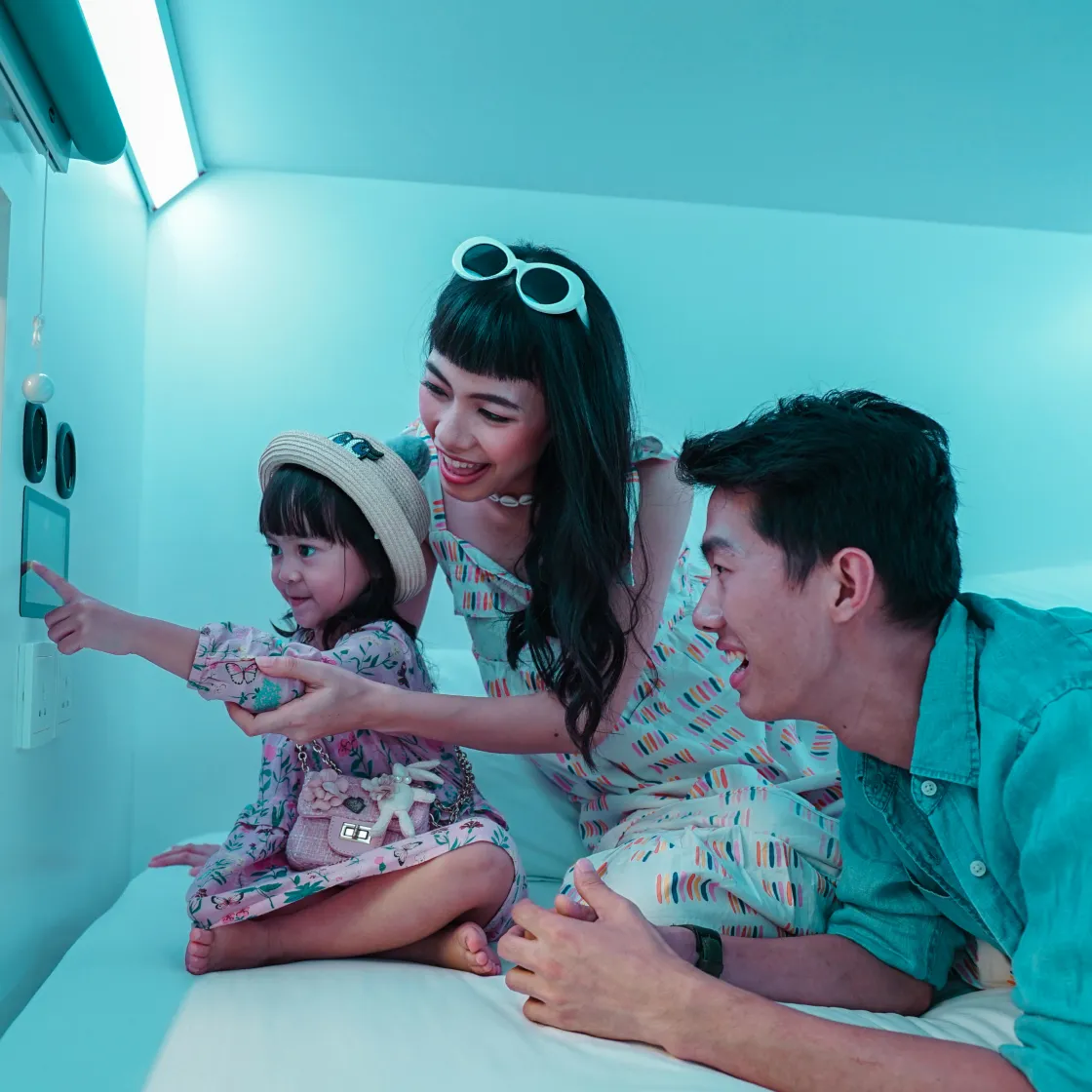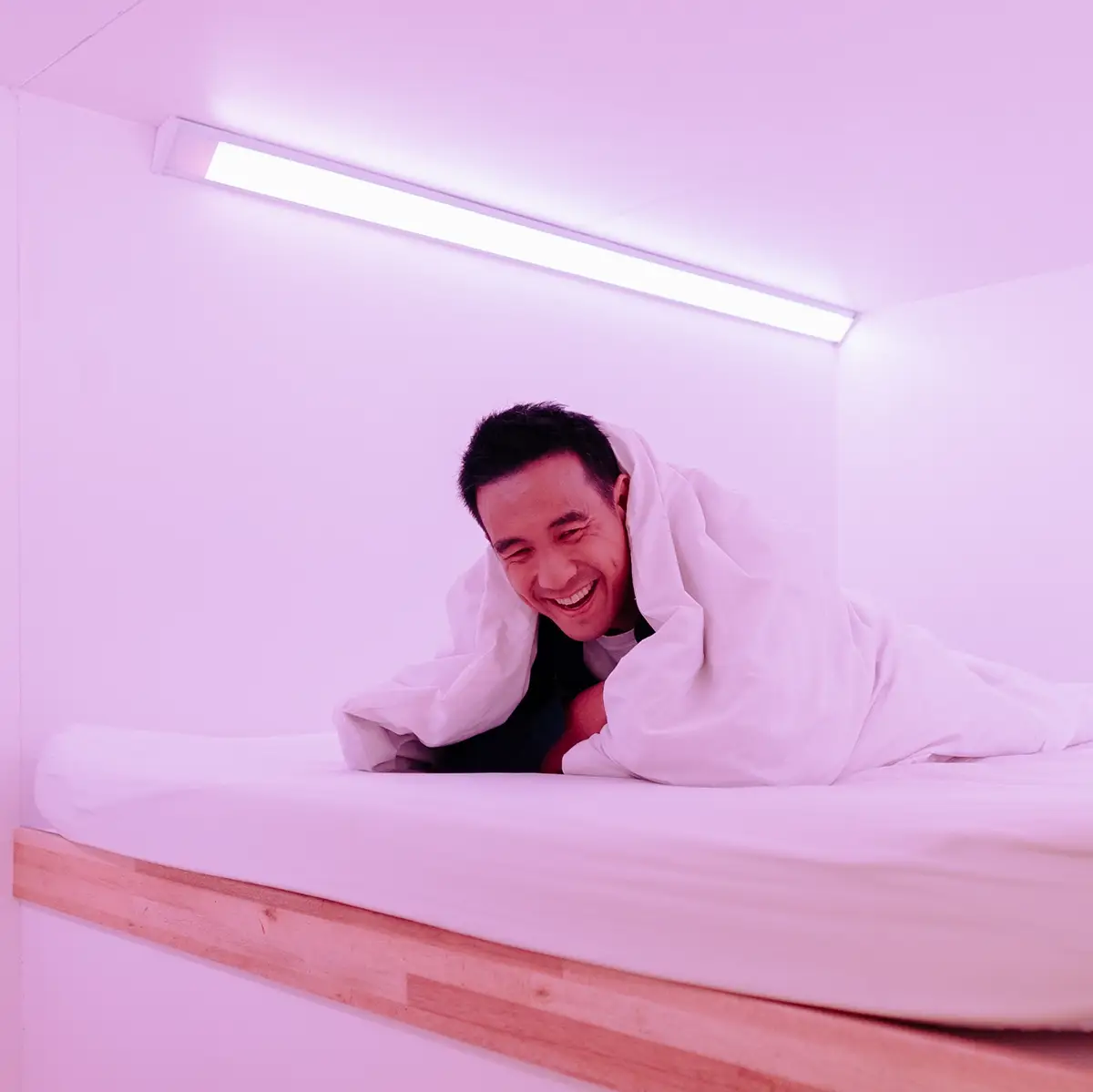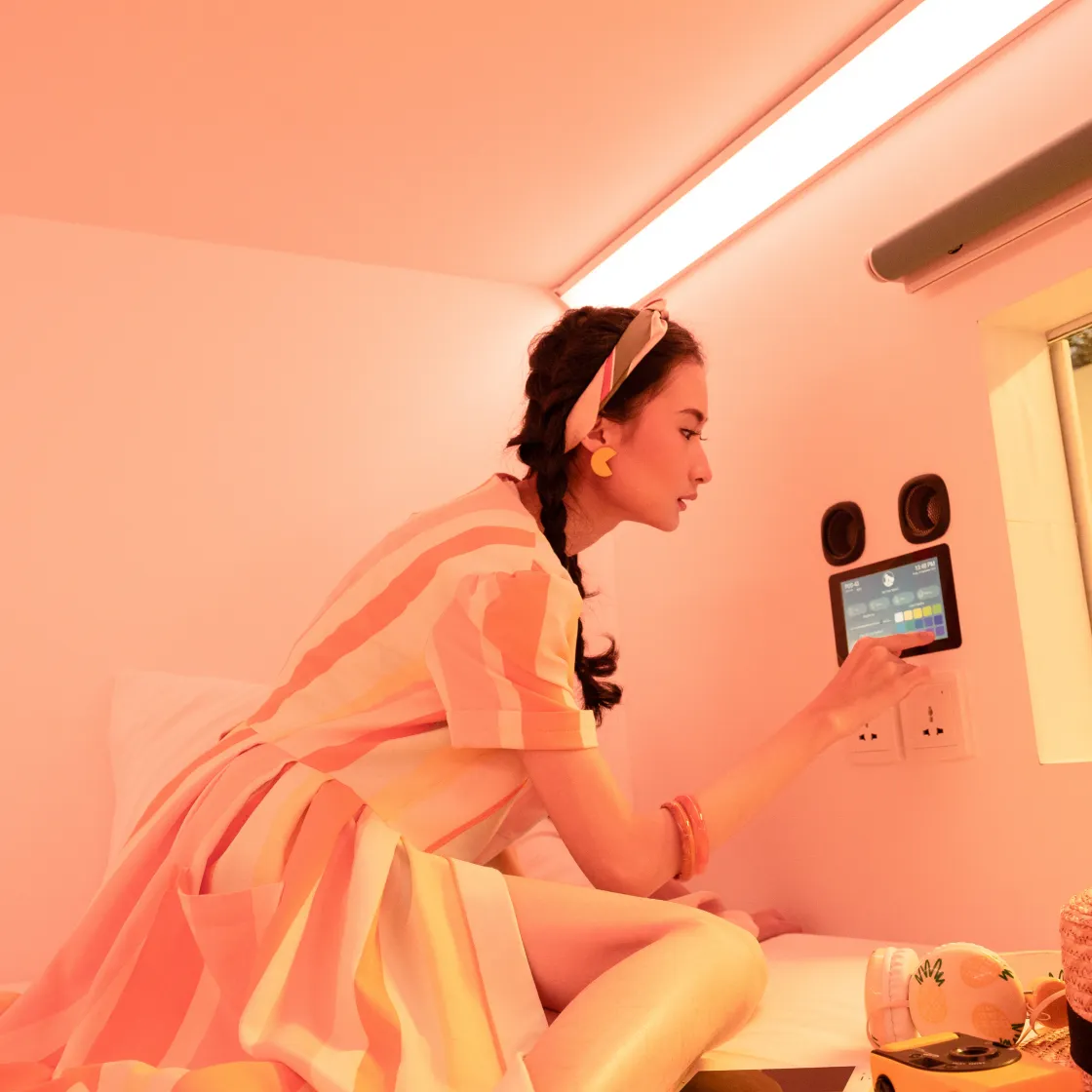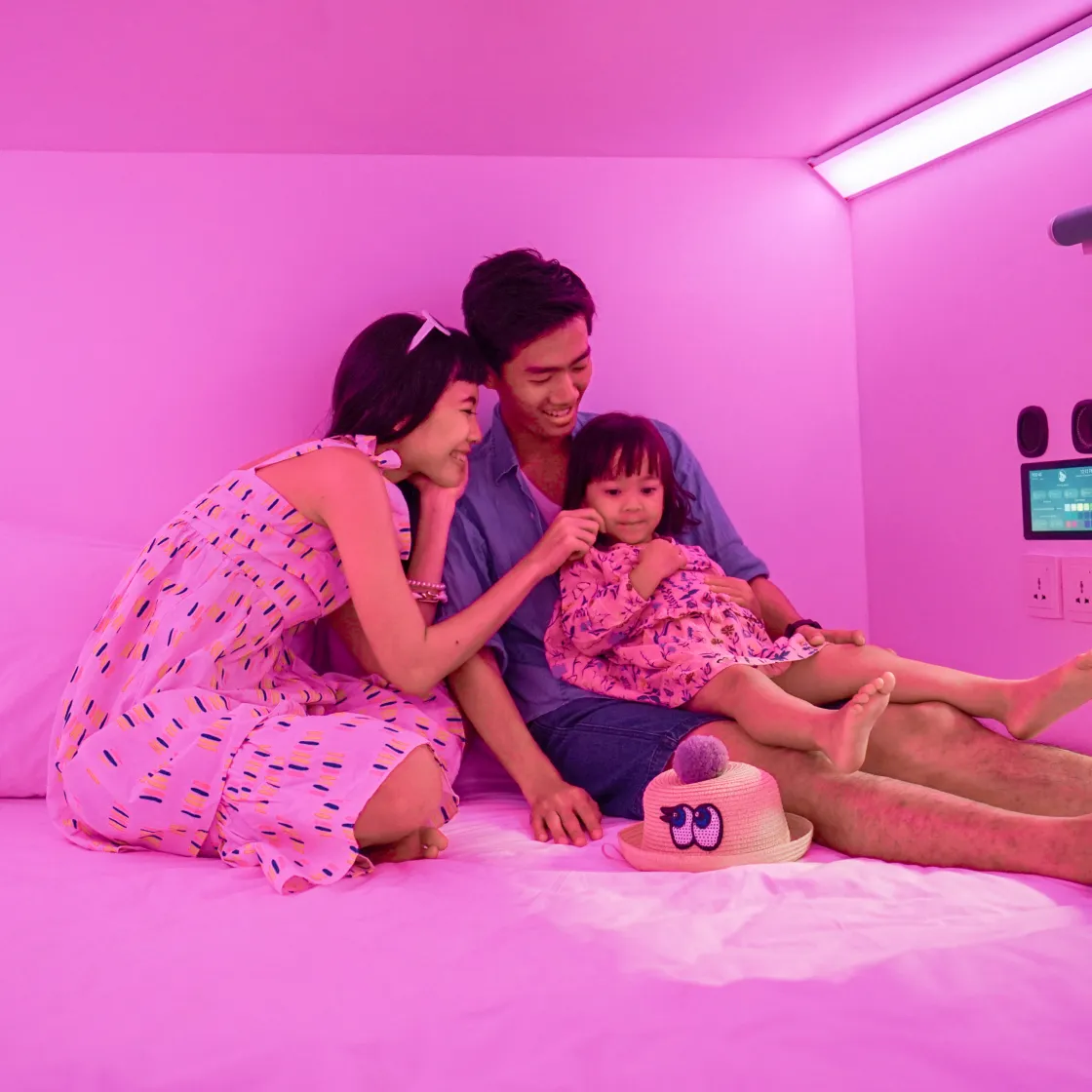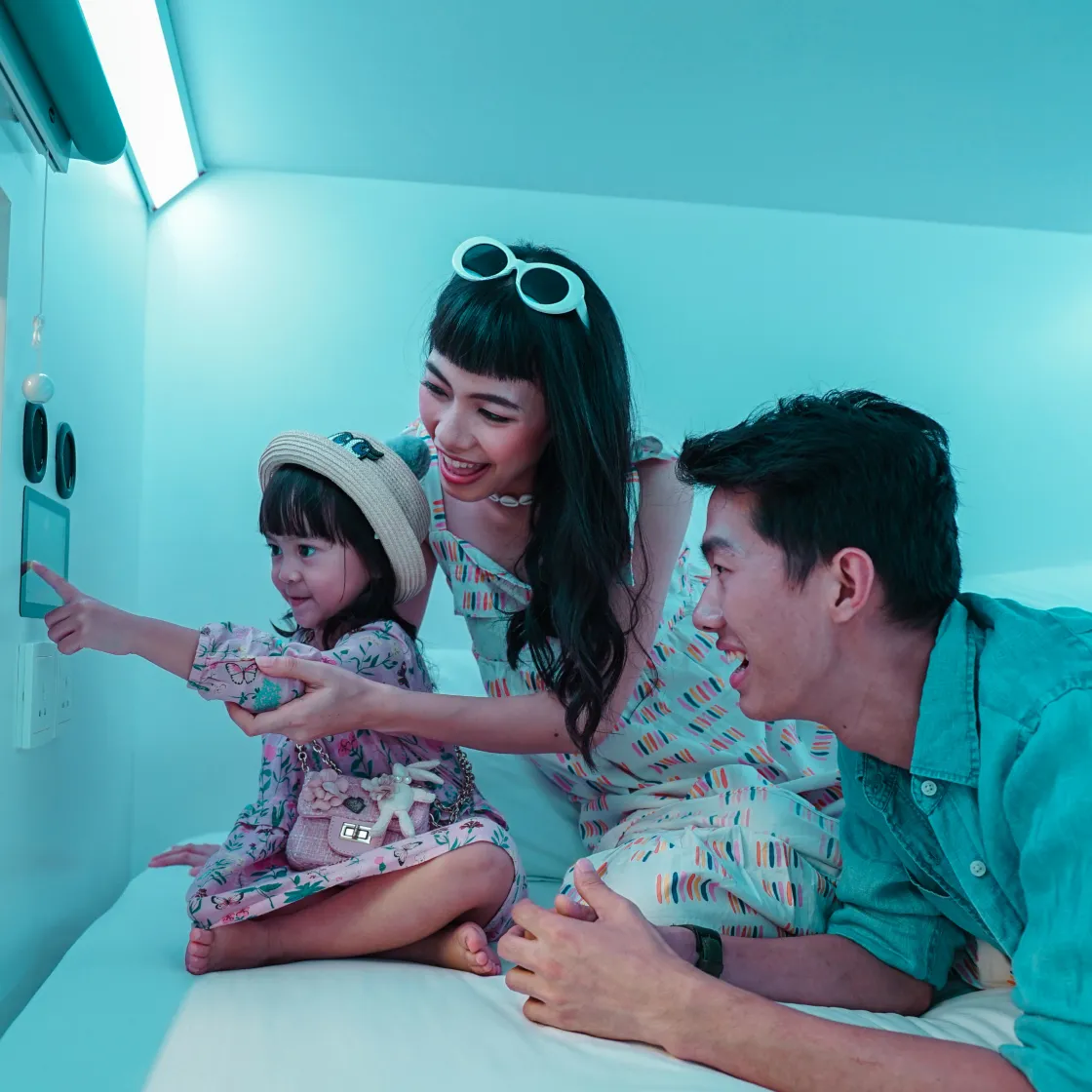 Bobobox and Beyond: Get to know more about us
High-quality sleeping experience at an affordable price at Bobobox
Enjoy a capsule hotel (hotel kapsul) that prioritizes privacy, comfort, and high-tech facilities only at Bobobox! Our Bobobox capsule hotel is the best solution for those looking for accomodation in the heart of lively cities all around Indonesia. Our pod is designed with a door to separate each pod so guests can experience privacy at capsule hotels like never before.

You can choose your favorite pod type and easily slip into dreamland up in the clouds with our sky pods or stay grounded in our comfy earth pod. You can also personalize your pod exactly the way you want it to be by controlling your room settings all in the B-pad or Bobobox application!
Frequently Asked Question
Got questions? We got answers! Check them out here
Experience more for less
Consumer Complaint Service
Directorate General of Consumer Protection and Trade Order
Ministry of Trade of the Republic of Indonesia
WhatsApp number 0853-1111-1010